Colombian security forces have arrested Dairo Antonio Usuga, commonly known as Otoniel, the most wanted drug lord of the country also was wanted by the US. Otoniel is also known as a leader of the Autodefensas Gaitanistas de Colombia or the Gulf Clan was arrested from a rural area in the Uraba region.
President Ivan Duque appreciated Otoniel's arrested as a victory comparing this success with the arrest of Pablo Escobar, the drug kingpin, three decades back.
President Duque said, "This is the biggest blow against drug trafficking in our country this century, this hit is only comparable to the fall of Pablo Escobar in the 1990s."
The Colombian president said his government was hunting for Otoniel, even in the United States, where he was first charged in a Manhattan federal court on drug trafficking in 2009. He was also charged in Brooklyn and Miami for operating criminal exercises in international cocaine trafficking using.
Jose Miguel Vivanco, America's director of Human Rights Watch (HRW) tweeted that "he must be held accountable for the hundreds of crimes committed under his command as the victims deserve justice" while congratulating the Colombian government on Otoniel's arrest.
Previously, the Colombian Government declared an $800,000 reward for any information leading to his arrest along with a $5m bounties on his head by the US Government.
Appreciating the arrest, Sergio Guzman, director of Colombia Risk Analysis said, "They didn't gun him down, they didn't bombard him. This means there was intelligence, this means there was infiltration. This means there was a sophisticated operation that led to his capture."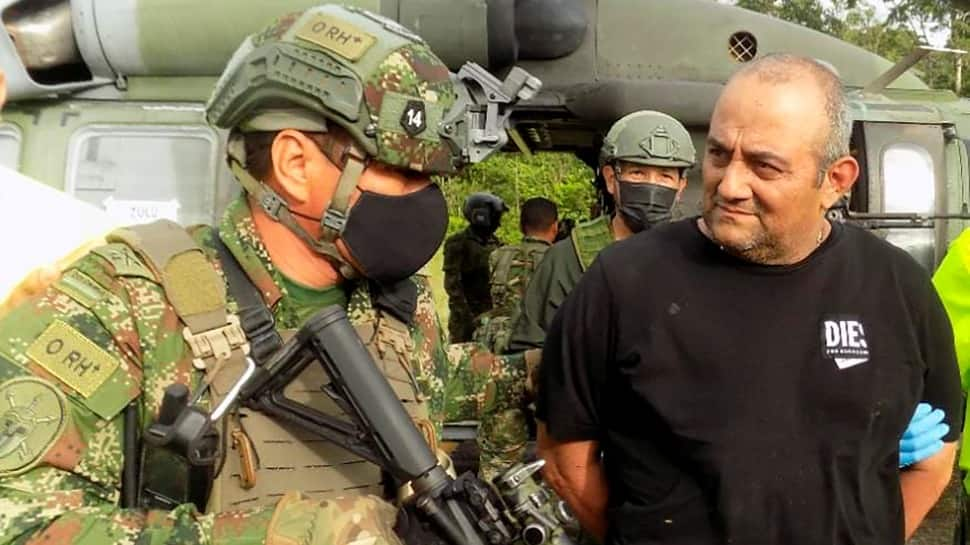 The operation in the jungle raid was supported by the US and the United Kingdom intelligence with more than 500 members of Colombia's special forces and 22 helicopters.
Bottom Line: The most wanted Colombian drug kingpin Otoniel is arrested alive by the Colombian special task force which is considered to be a huge success after the capture of Pablo Escobar in 1990.