Alec Baldwin's shots from a prop firearm during a shooting of a western in New Mexico killed the photography director and wounded the movie's director severely. Baldwin, the renowned Emmy award-winning actor also is one of the producers of the film.
Juan Rios, a spokesman for the Santa Fe County Sheriff's Office said that Halyna Hutchins, 42, the cinematographer was killed, and Joel Souza, 48, the director, was injured around 1:50 p.m. on the set of "Rust," a western film was being filmed in Bonanza Creek Ranch, Santa Fe County.
Mr. Rios said the shooting took place during a rehearsal or final take of a scene. He also said that the investigation is on with Sheriff's Office interviewing people on the set to determine the circumstance of the shot. However, no charges have been filed yet.
The incident recalls a few similar accidents that happened with Brandon Lee in 1993 and Jon-Erik Hexum in 1984 both were died of being shot during filming.
Rust Movie Productions LLC, the production house of the movie, said in a statement "The entire cast and crew has been absolutely devastated by today's tragedy, and we send our deepest condolences to Halyna's family and loved ones." The production has been halted for an unknown period of time and the house is providing counseling service to everyone involved with the shooting.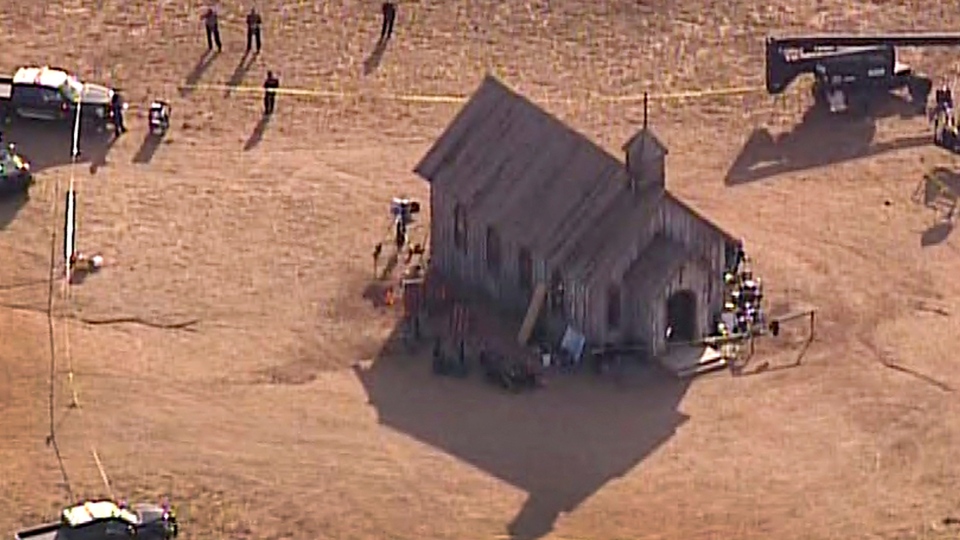 John Lindley, the national president of the International Cinematographers Guild, and Rebecca Rhine, the organization's national executive director narrated Ms. Hutchins's death as "devastating news, a terrible loss."
Bottom Line: Famous actor Alec Baldwin's shots from a prop gun killed the cinematographer and injured the director accidentally during a filming of a western in Santa Fe, New Mexico.