Keith Anderson, Scottish Power Chief Executive said that Britain's energy market is going to face a huge massacre leading to bankruptcy for at least 20 suppliers in the next month if the government will not review the energy price cap.
A shockwave to the industries dependent upon cheap power is going to blow up as the gas prices are jumping up with the low supply of liquefied natural gas (LNG) with economies reopened from COVID-19 lockdowns.
Anderson told "We expect, probably in the next month, at least another 20 suppliers will end up going bankrupt. We are now going to start seeing some relatively well-run, good, commercially sound businesses going bankrupt because they just can't pass the cost of the product through to customers."
The price cap, set by regulator Ofgem, with a half-yearly review, limits the cost of energy for about 11 million people on suppliers' default tariffs.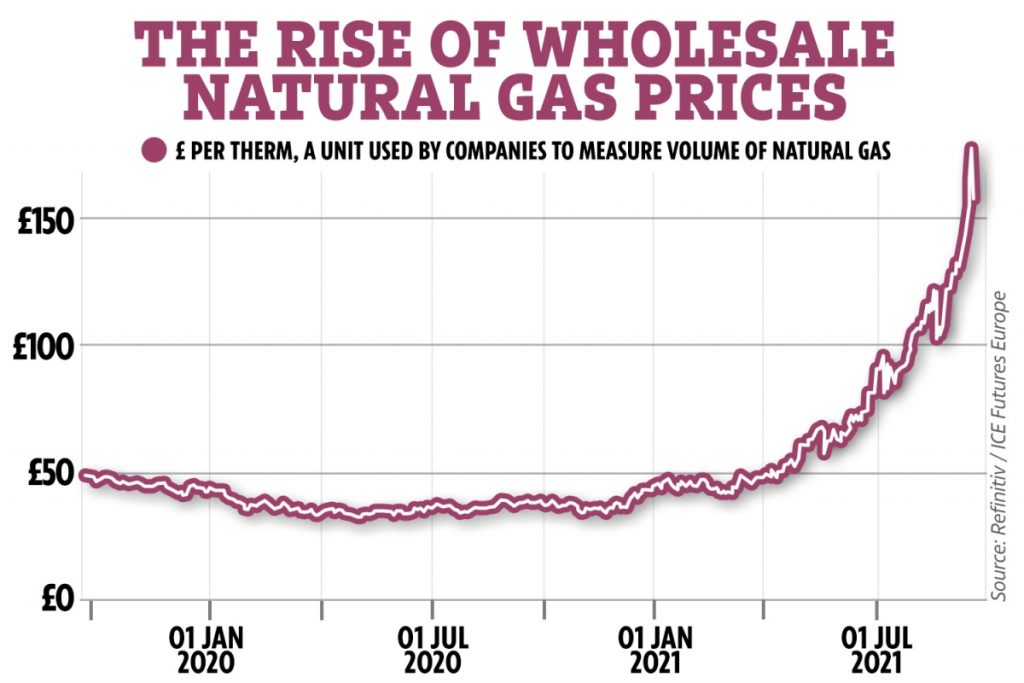 Anderson said the regulator Ofgem and the government should review the cap earlier than its next schedule in April to make the cost to be convenient for the suppliers.
This is going to be a dangerous situation like sleepwalking the government and regulatory authorities would not be able to make any intervention within the right time.
Bottom Line: Britain's energy market is about to be hit by a massacre of suppliers' bankruptcy next month for high price and low supply of LNG, that needs price regulator's & Government's immediate intervention.