Four security guards of Northland Mall in Southfield, Detroit were charged for murdering a black man involuntarily eight years back.
The victim, 25-year-old McKenzie Cochran, from Ferndale, Michigan, was pinned to the floor by the guards when he was struggling and was hit by pepper spray. According to the autopsy report, Cochran died of not being able to breathe due to compression asphyxiation.
Attorney General Dana Nessel's office put charges on Lucius Hamilton, John Seiberling, Gaven King, and Aaron Maree for involuntary manslaughter leading to a 15-year felony, as referred by Southfield Police and the Oakland County Prosecutor's Office.
Nessel said, "I'm glad that it was referred, I think it's important that we did this independent review and analysis, I feel very confident in the charges that I've explained today."
Video captured by mall shoppers showed Cohran was held down forcefully by security guards while one was straddling him and he was shouting, "I can't breathe, I can't breathe."
Nessel said, "It's very important that, as prosecutors, that we're not influenced by public opinion one way or another. Our hope is to be completely impartial and unbiased and to look at three things — and three things only — the facts, the evidence, and the law."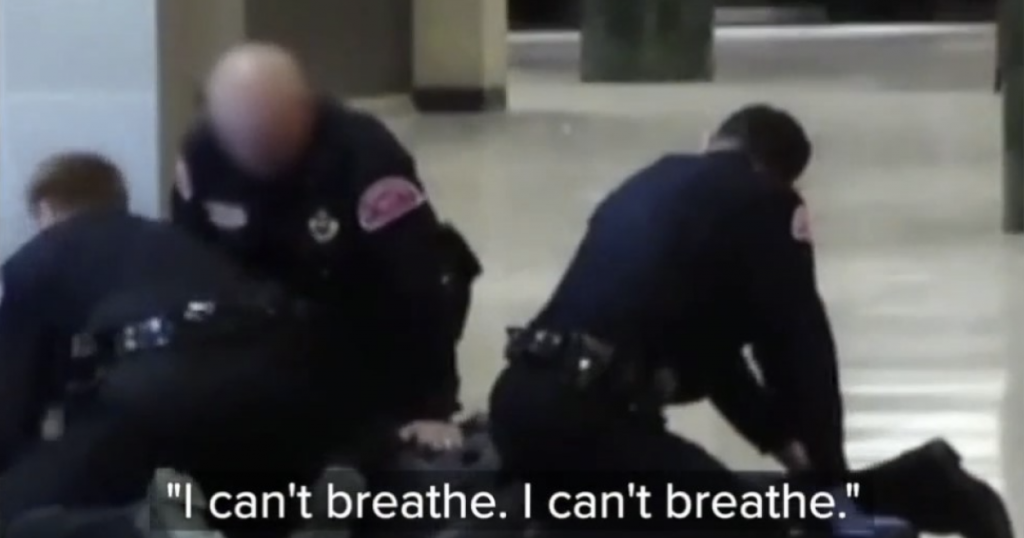 Former Oakland County Prosecutor Jessica Cooper did not pursue any charges in 2014 believing that they would not win in court. However, the current Oakland County Prosecutor Karen McDonald said, "This isn't about winning or losing, this is about justice for McKenzie Cochran."
Bottom Line: Four security guards of Northland Mall in Southfield, Michigan were charged for involuntarily murdering a black man McKenzie Cochran by forced straddling at the floor causing compressing asphyxiation.