A crew of around 1500 California firefighters got some relief to steer and stumble Alisal wildfire successfully with the help of aircraft dumping within a gap of high wind. They also have set back the fire from within half a mile distance from former President Ronald Reagan's ranch near Los Padres National Forest area.
California firefighters took advantage of a break in strong winds on Wednesday to get aircraft aloft and dump retardant on a fast-moving wildfire that was within half a mile of former President Ronald Reagan's ranch, officials said.
Andrew Madsen, a spokesman for Los Padres National Forest said, "There are forecasts of high winds tonight, and we're trying to get as much as we can do before then."
The crews also have controlled the fire to keep away from a shuttered Exxon Mobil facility in Las Flores Canyon. The company emailed a statement saying that no injuries or damages were found in the facility after close monitoring of the fire.
The fire broke out nearly 20 miles northwest of Santa Barbara in a sparsely populated area in southern California on Monday and spread over 15,500 acres, almost covering 95% of it on Tuesday with the help of a strong wind, blocking a major freeway and commuter railroad tracks.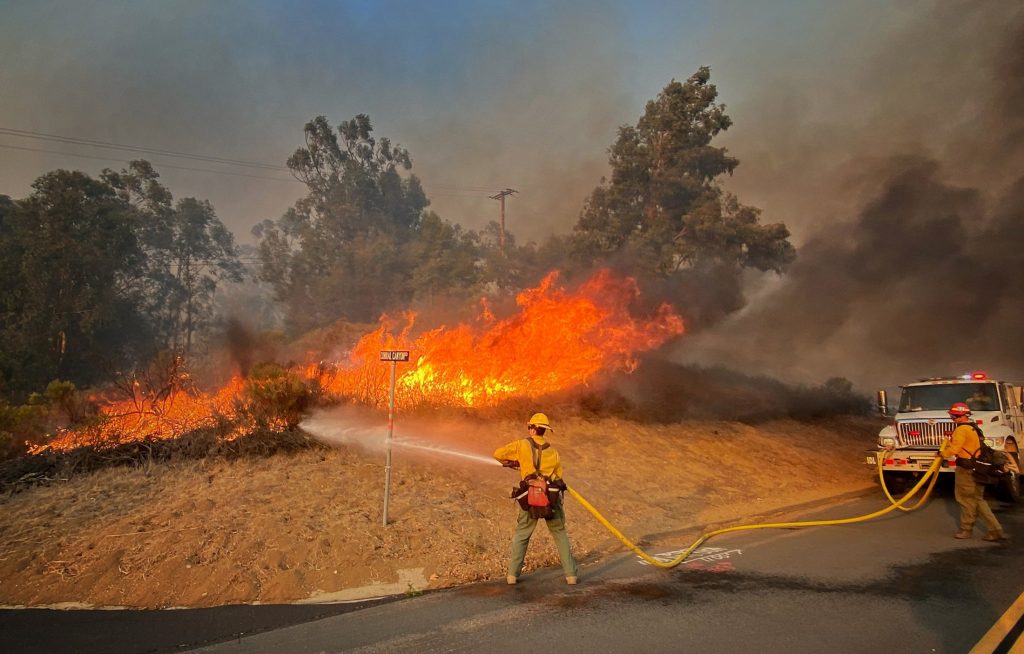 On Wednesday, California Governor Gavin Newsom said the state had secured federal funds to reimburse 75% of expenditures for local and state costs for fighting the blaze.
California, unfortunately passing through the worst fire season this year with a record burn of 4.2 million acres, an area equal to the size of Hawaii.
Bottom Line: Firefighters have successfully controlled Alisal wildfire in South California within a limit with aerial support from planes within the gap of strong winds.