Three men were hospitalized under police arrest for killing a woman and injuring 14 other people as they were involved in an open shootout in a bar in St. Paul, Minnesota on early morning, Sunday.
According to the police, Terry Lorenzo Brown Jr., 33, Devondre Trevon Phillips, 29, and Jeffrey Orlando Hoffman, 32 had been arrested for the shootout at West Seventh Street Bar on Sunday Morning. They had been hospitalized under custody for the treatment of their injuries being booked into Ramsey City Jail with awaiting charges after getting released from the hospital.
"They're in custody and in the hospital, being treated for injuries suffered during the incident. Once they're discharged, all three will be booked into the Ramsey City jail and await a charging decision. The case remains open and active. No further info is available at this time," police said.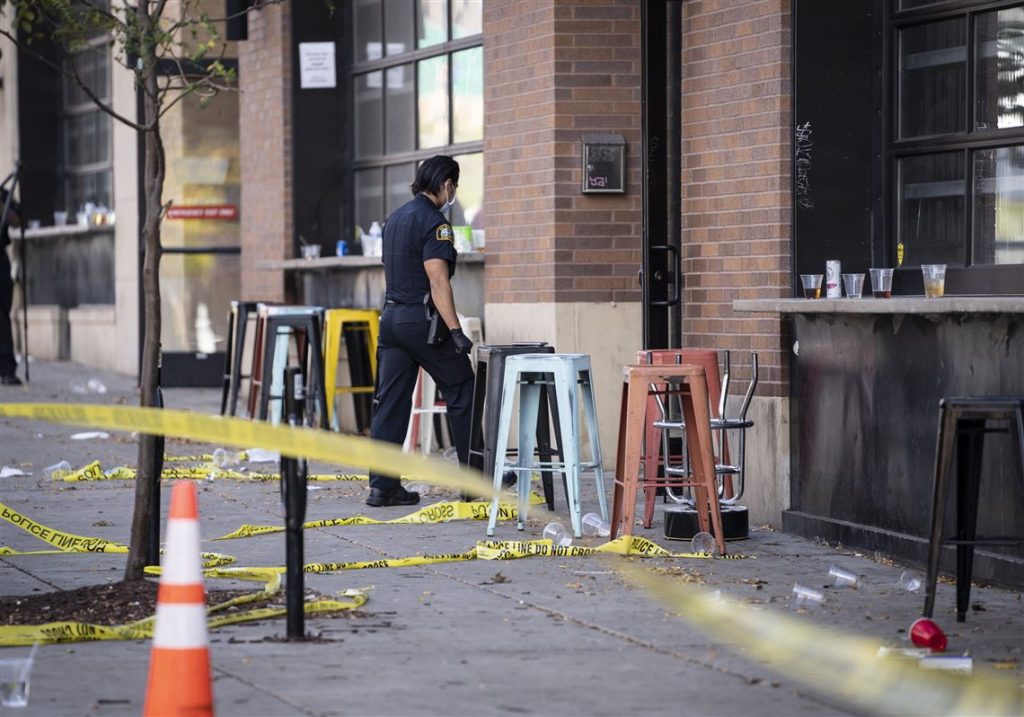 The police said it was most chaotic when they arrived at the bar at about 12:15 a.m. local time as they saw a woman of 20 was lying dead and many were crying with their injuries and shock. The 14 injured people were transferred to local hospitals immediately as they are expected to survive.
The Mayor of St. Paul, Melvin Carter also expressed his lamentation on Twitter that the community was in shock.
Bottom Line: One woman died and 14 others were injured when three men opened fire in a Bar in St. Paul, Minnesota on an early morning Sunday. The three accused also were injured and hospitalized under custody waiting for charges.