The New York City administration implemented the COVID-19 vaccine mandate for public school staff on and from Monday as a key test of employee vaccination mandate being rolled over the country. City Mayor Bill de Blasio warned the unvaccinated school employees to have to be placed on unpaid leave.
The mayor also added that 95% of around 148,000 school staff including 96% teaching staff and 99% Principals in NYC already received at least one dose of vaccine within Monday morning.
The mayor said, "Our parents need to know their kids will be safe. They entrust us with their children. That's what this mandate is all about. Every adult in our schools is now vaccinated, and that's going to be the rule going forward."
Schools Chancellor Meisha Ross Porter is also in confusion about exactly how many employees are going to be put on leave or declined the mandate. However, the Mayor said around 43,000 doses have been administered since the mandate was announced on August 23.
Miguel Cardona, Federal Secretary of Education appreciated the effort saying New York City is "doing it right, Students need to be in the classroom. They need to be safe and we need to make sure we're doing everything possible to let our staff get vaccinated and make sure that our schools are as safe as possible."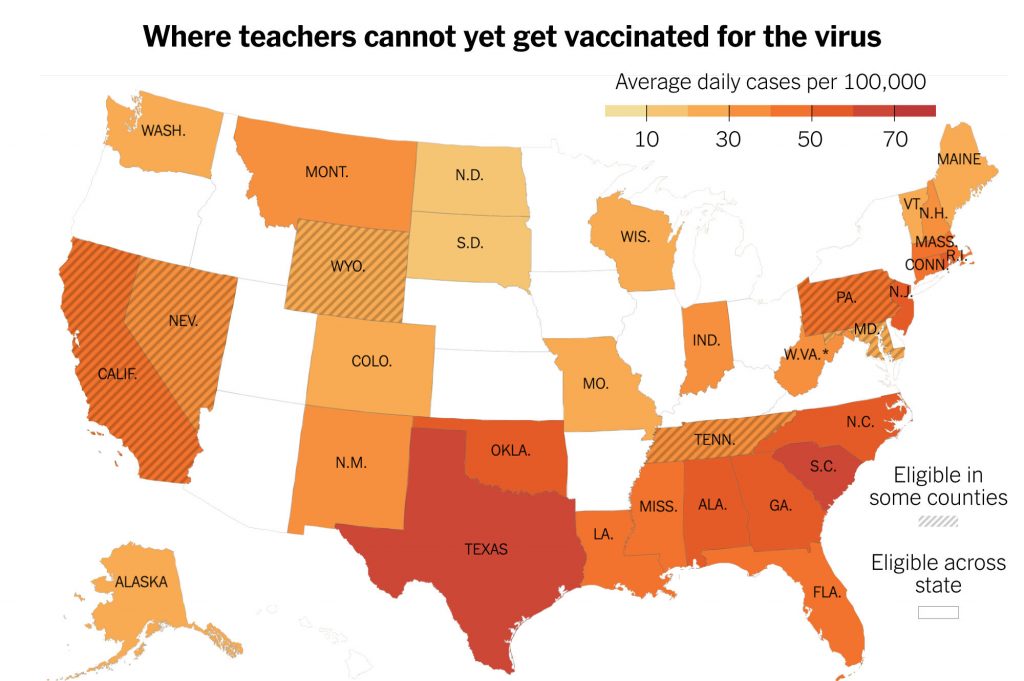 After the mandate, vaccination rates rose to 93% from 68% in early September in every school job profile, according to the data furnished by District Council 37. Unvaccinated District Council 37 members who applied for a medical or religious exemption have their mandate extended until 5 p.m. Tuesday.
Bottom Line: The NYC mayor's mandate for school staff to be vaccinated within Monday has remarkably increased the number of vaccinations among city school staff encouraging employees' vaccination drive rolling on across the country.