Three people died and several injured when an Amtrak Pacific-Northwest Train heading to Seattle from Chicago derailed in North-Central Montana according to the statement given by an official from the Liberty County Sheriff's office. The Amtrak Empire Builder derailed near Joplin, Montana around 4 PM Saturday, 30 miles south of the Canadian Border.
Amtrak spokesman Jason Abrams briefed that the train was carrying 146 passengers and 16 crew members in 10 rail cars pulled by two locomotives which 7 cars derailed and 3 of them turned down on the ground. Primarily, Amtrak and local authorities evacuated and sent injured passengers to hospitals and safe places.
Disaster and Emergency services coordinator for Liberty County Sarah Robbin said that the injured passengers were sent to Benefit Hospital in Great Falls and other local hospitals where they were treated and released accordingly.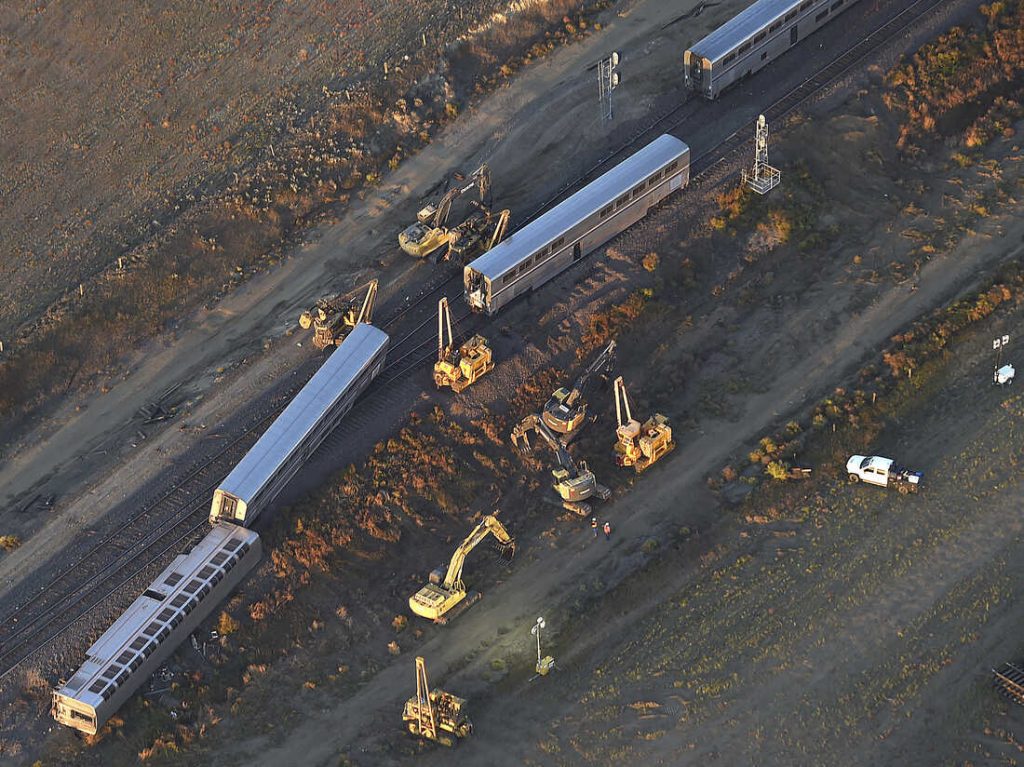 The National Transportation Safety Board spokesman Eric Weiss said that the board will send a 14-member team with investigators and railroad signaling and safety specialists to carry out an investigation on the accident. He also added that no other trains or outer equipment were involved in the accident while the train was running on a BNSF Railroad main track.
Amtrak authorities also mentioned in another statement that the Sunday Empire Builder will be terminated and originated from Minneapolis due to the derailment.
Bottom Line: A Chicago-Seattle/Portland Amtrak Empire Builder derailed in Montana on Saturday afternoon resulting in 3 deaths and several injured.