The Ecommerce giant Amazon's plan to boost sales offline through its own departmental stores is going to be enriched with secret technologically advanced shopper-friendly features, sources said. Possibly, the first 2 showrooms are opening in San Francisco and Columbus, OH.
According to the sources, the departmental stores, likely to be commenced from next years, will primarily focus to sell fashion garments from its own labels and other brands selling through its online portals. Amazon wants if these departmental stores, equipped with some unique technologically advanced features, can improve the brand recognition of its apparel for both the online and offline market potentially.
One of the people also said that it is planned for the potential customers to book items for trial by scanning QR codes from his/her smartphone which will be readied by the shop executives in advance for a scheduled time.
During trial, the customer can alter or add more optional items of similar categories to try using the app. The clothes will be supplied to them in the trial room accordingly by the shop executives. The unique idea is using sliding doors designed the way the executive supplying clothes to the trial room will not be able to see the customer.
The source also added that even, there are plans to deploy many advanced automation systems including robots to run the stores with advanced features.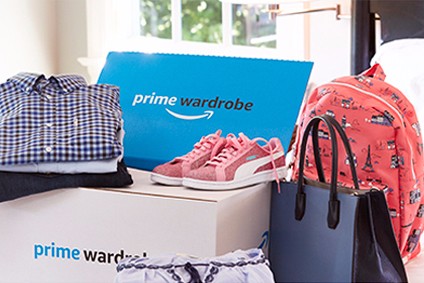 Lastly, they said that these are not only the last, maybe the least as the plans aren't completed yet and could be changed to certain other levels.
Bottom Line: The eCommerce giant Amazon.com Inc. is planning to open departmental stores to boost its apparel brands with technology-fueled unique shopper-friendly advanced features.