United Nation's conference on reducing carbon emission, COP26 to be held in Glasgow this year. The organizers have put the big oil companies like BP, Royal Dutch, Shell in the second line with a lower profile to take part to make policy. However, they have allowed retailers, tech companies, and consumer product manufacturers to be principal partners to have greater involvement in the event.
COP is the conference of the parties, the flagship annual climate event by the UN. The UK is hosting the event for this year at Glasgow from October, 31.
The UK organizers put a prerequisite to the fossil-oil companies to agree on scientific plans to reduce carbon emissions for involvement in the event which they failed to admit. According to the rules of the event, companies without credible emissions-reduction plans will not be allowed to sponsor any part of the event, organize workshops and panel discussions, or charter a space for exhibition in the conference.
According to a COP26 spokesman, "The COP26 Presidency is working most closely with organizations that are committed to making real, positive action and have strong climate credentials."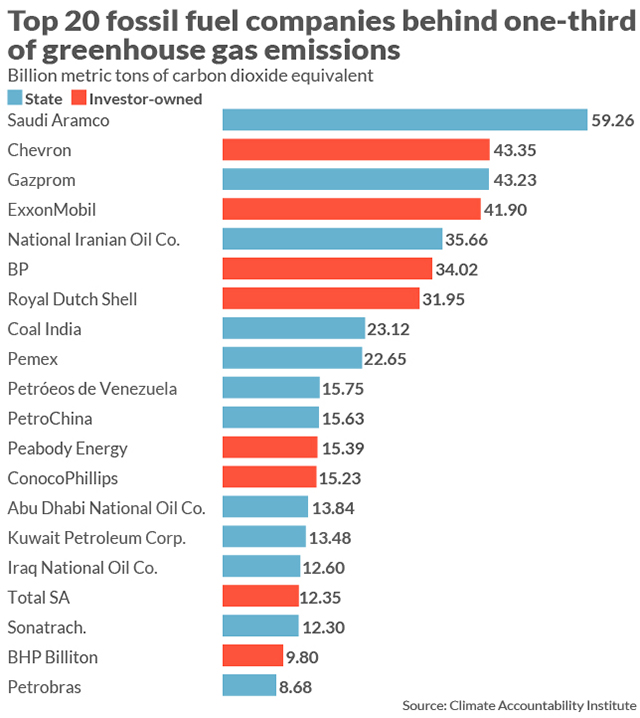 The main agenda of the conference will be negotiating climate issues between governments. The business houses are going to join the event as they can visualize the risks for commercial opportunities due to changes in climate.
Bottom Line: The UK, organizer of COP26 this year at Glasgow on October 31, the annual climate meet by the UN decided to side-line oil companies to be active participants as they failed to admit scientific carbon emission-reducing plan as a mandatory prerequisite.