The group of Afghan Air Force pilots and their relatives who escaped from Taliban occupied Afghanistan and took shelter in Uzbekistan with their aircraft, flew away to a US-controlled shelter this weekend, however, the future of their aircraft remained unknown.
The Uzbek government now can breathe in peace as they were facing immersive pressure by the Taliban to hand over the pilots. The pilots of Afghan forces are said to be the most hated members of the staff by the Taliban as they used to involve in airstrikes against them.
The US Force had invested billions of dollars to create Afghanistan's own Airforce by providing modern aircraft, helicopters, training, and maintenance. Now, the confusion still arises with 46 aircraft at Termez airfield in Uzbekistan left by Afghan airmen. There are Black Hawks and PC-12 surveillance aircraft supplied by the US, MI-17s of Soviet-era within the lot.
The Uzbekistan Government has shown their anxiety over the increasing demand of the Taliban for Aircrafts, requested the US to resolve the issue at the earliest keeping the global power balance in this region in mind.
Taliban spokesman Suhail Shaheen said, "These pilots should return to their country, the country needs them, we are just starting to rebuild our country. The world should help us, instead of hurling hurdles in the way of reconstruction of Afghanistan and economic prosperity of our people."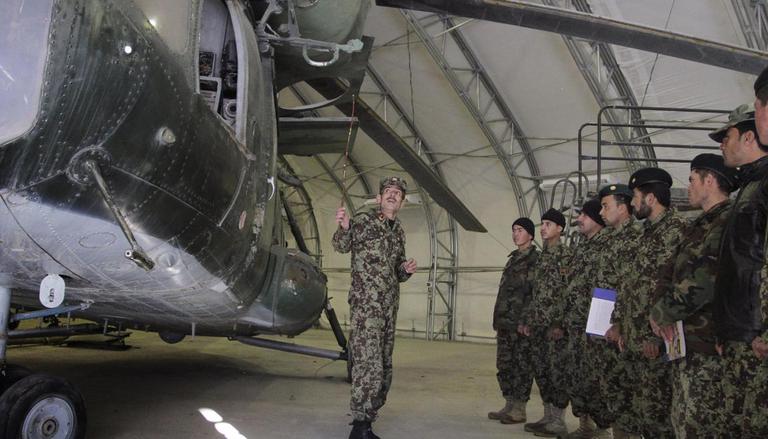 The first flight from Uzbekistan with Afghan pilots and their families landed in UAE, however, the initial plan was to send them to Doha, Qatar. It is not yet clear even from any authorities what would be the final destination for their settlement.
Bottom line: The evacuation of Afghan pilots from Uzbekistan started this weekend as the flight with evacuees landed in UAE. However, their final settlement plan and the fate of their aircraft left in Uzbekistan are still under question.