Mexico shook down on late Tuesday as an earthquake measured 7.1 magnitudes collapsed many buildings with at least 1 death till the last report received.
According to the report by Mexico's National Earthquake Service, the epicenter of the quake was pointed near 7 miles southeast of the resort city Acapulco with a population of around 700,000. The quake actually recalled a similar one in 2017 that destroyed southern Mexico killing 99 citizens.  The country suffered the earthquake destruction on the same calendar date in September after 4 years again.
Mexican authorities first measured the quake measured 6.9 which gradually raised to 7.1. The U.S. Geological Survey initially measured the tremble at 7.4 initially which lowered to an average estimate of 7.0.
In a television message, Mexican President Andrés Manuel López Obrador ensured people as there had been no major loss reported yet.
Claudia Sheinbaum, the Mayor of Mexico City, about 240 Km also stated that no major loss has been reported so far. People were warned well in advance with earthquake alarms. However, CFE, the State Electricity Authorities said 1.6 million people suffered blackouts in different districts of Central Mexico.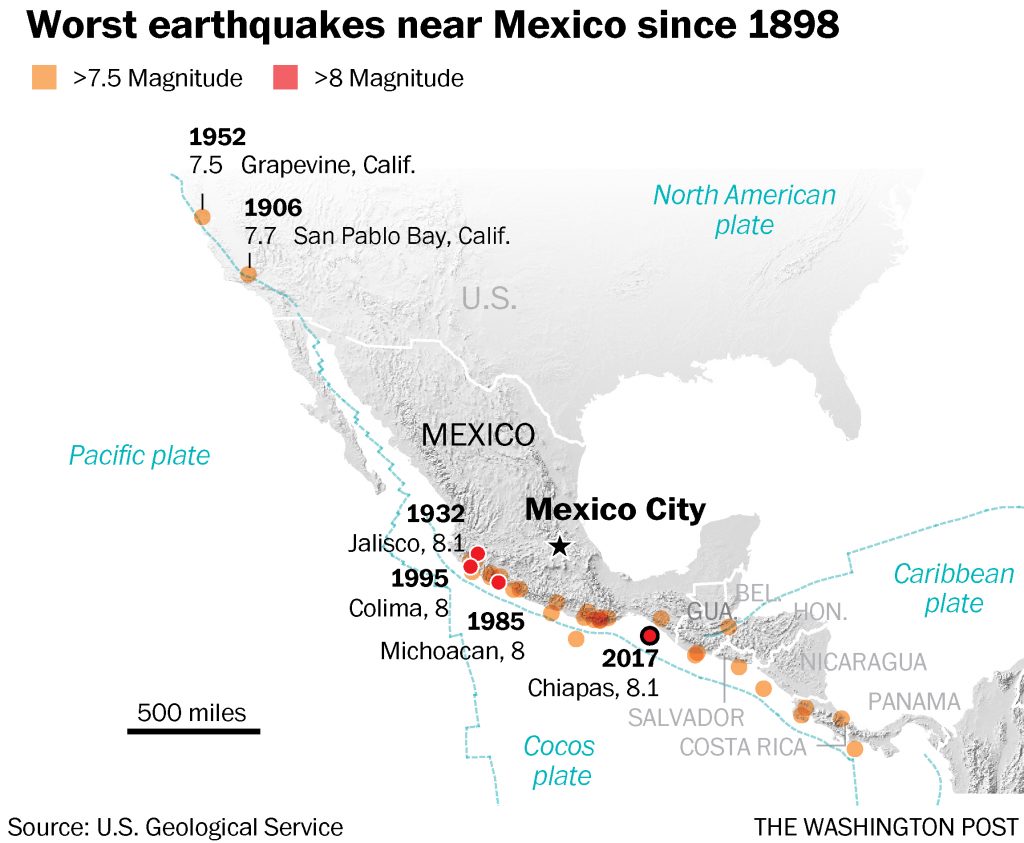 Héctor Astudillo, the Governor of Guerrero state said one human death recorded till now as the unfortunate person struck by an uprooted light-post in a nearby town north-west of Acapulco.
Bottom Line: A major earth-quake with 7.1 magnitudes trembled Central Mexico causing 1 death on Tuesday late-night hitting on the same date of the quake in 2017.