The recruitment process in the US has been declined recently as the late summer data shows COVID-19 resurgence with Delta variant cutting off hirings in strongly demanded in-person service positions in restaurants, salons, entertainments, and other sectors.
According to the data revealed from Indeed.com that the job-postings are slashed down to 37% compare to pre-pandemic time and 39% was the maximum gain in August when the construction and restaurant sector slightly accelerated for the time being.
Indeed economist Nick Bunker says, "There was a pretty clear reversal of fortune in pandemic-sensitive sectors," A full driven vaccination pulled up the confidence into people's minds after the first half of the year that things are going to be reopened soon and that also created a boost in the hospitality, food and tourism sector. The whole scenario started to change with retardation when the speedy resurgence of the delta variant came to an act in August.
"The Delta variant has thrown a wrench into things and the pace of postings has slowed down," Mr. Bunker said.
According to the surveys, it is expected that the job opening report of the US labor department may reveal more than 10 million vacancies still exists as similar to the situation back in June 2020 where it was recorded the highest during the pandemic.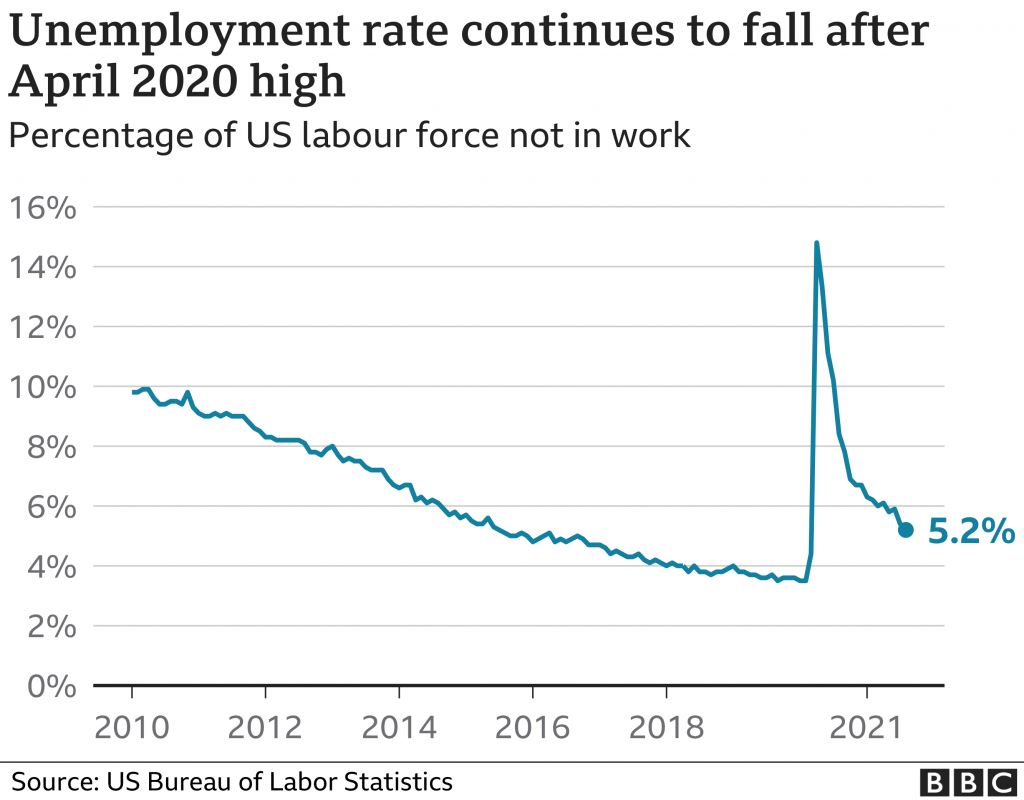 Indeed shows 8.5% cut in beauty and wellness jobs related to vacancies in salons and spas, 3.3% in child-care, 4% in hospitality & tourism with a fractional 0.7% overall hike in food-services as it became to some extent essential for consumers in quarantine or avoiding dine-outs.
Bottom Line: Speedy resurgence of COVID-19 with highly contiguous Delta Variant put down job opening scopes, especially in in-person service sectors remaining with millions of vacancies in late summer this year.