Business Organizations and Companies are making delays to bring their employees back to the office due to the resurgence of the COVID-19 pandemic with delta variant. As a result, business trips are being postponed, rescheduled, or scheduled in virtual medium to avoid traveling and physical meetings. This has set a huge impact on the expected regrowth of the Hospitality & Transport business as they hold a huge share of their volume from these corporate business trips.
Airlines & Hotels were expecting a bouncing setback with an increased rate of business travel which is fading out of the quick resurgence of the delta variant led COVID-19 pandemic. Work from home is rescheduling and business tours for physical meetings are again put into the freezer to avoid infection.
Delta Air, who had expected the percentage of the business tours to be increasing to 40% this summer with respect to pre-pandemic time, has deemed their expectations not to reach 60% by September.
Delta CEO Ed Bastian said, "We won't be at 60%". He added, "I'd say it's a pause, as compared to continued growth. That said, we understand why it's paused,"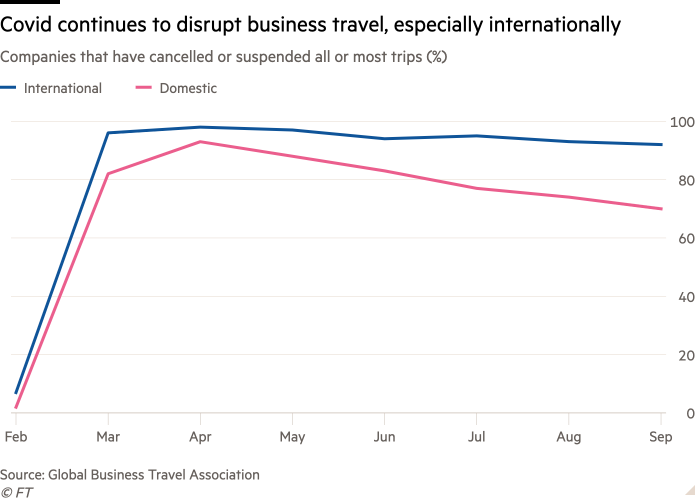 A survey report by Morning Consult for the American Hotel & Lodging Association revealed the truth that About 60% of the more than 400 business travelers said they are going to postpone their forthcoming business trips.
Bottom Line: The resurgence of Delta Variant of COVID-19 has caused a huge number of business trips cancellations which badly affected the Hotel & Air Travel business volume.