On Sunday, the category four hurricane, Ida caused major landfalls and affected Southeast Louisiana terribly. Americans get to relive the 16 years old experience of Hurricane Katrina once again, facing havoc power cuts in New Orleans and drowning trees.
After churning across Louisiana for 16 hours the hurricane downgraded to a tropical storm. According to experts, "the hurricane remained as strong as when it made landfall, though by early Monday morning it was downgraded to a Category 1". President Biden declared it to be a 'major disaster.' It arrived at Port Fourchon, 60 miles south of New Orleans, at midday. Ida caused dangerous sea surges, rapid winds up to 150 miles per hour, and pounding rain.
John Bel Edwards, Gov. of Louisiana, lamented, "if you had to draw up the worst possible path for a hurricane in Louisiana, it would be something very, very close to what we're seeing," additionally asking the residents to be aware and all prepped up to embrace for potentially weeks of recovery.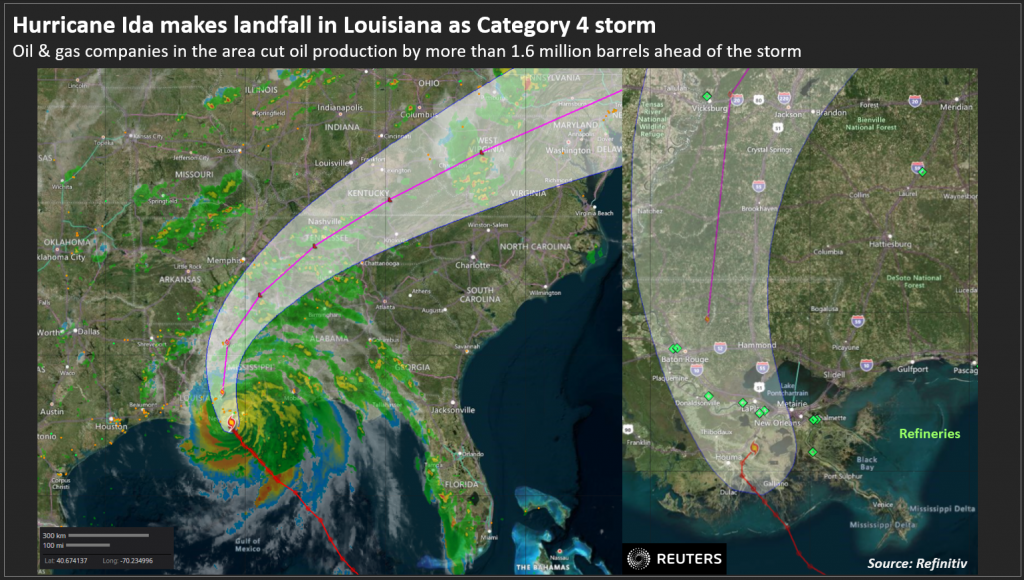 Ascension Parish Sheriff's Office reported the hurricane claimed at least one life when a gigantic fell over a residential property in Baton Rouge.
Bottom Line: The US city, New Orleans did not just lose power, but also took away one life as Hurricane Ida hit them hard on Sunday. Reporters comment this is one of the deadliest storms, similar to Hurricane Katrina.