The US House select committee investigating the mob attack on the U.S. Capitol on Jan 6 requested to all the Federal agencies to support with every probable document that they may have to produce.
The Chairman of the Committee, Rep. Bennie Thompson (D., Miss.), released first round of requests of the committee to federal agencies, including the Justice, Défense, Homeland Security and Interior departments, the Federal Bureau of Investigation, the National Counterterrorism Centre and the Office of the Director of National Intelligence seeking any details of communications within the Trump administration and with outsiders in the days leading up to Jan. 6 and on the day of the Capitol riot.
Mr. Thompson wrote in a letter to U.S. Archivist David Ferriero. "Our Constitution provides for a peaceful transfer of power, and this investigation seeks to evaluate threats to that process, identify lessons learned, and recommend laws, policies, procedures, rules, or regulations necessary to protect our Republic in the future,"
The attack was made by a crowd of former President Donald Trump's supporters made considerable damages to the Capitol building and injured 140 Capitol and D.C. police officers who were defending Congress during the riot. One Capitol Police officer was died in a chemical attack, four committed suicide later and an woman attacker Ashli Babbitt was shot down by a police officer during the smash.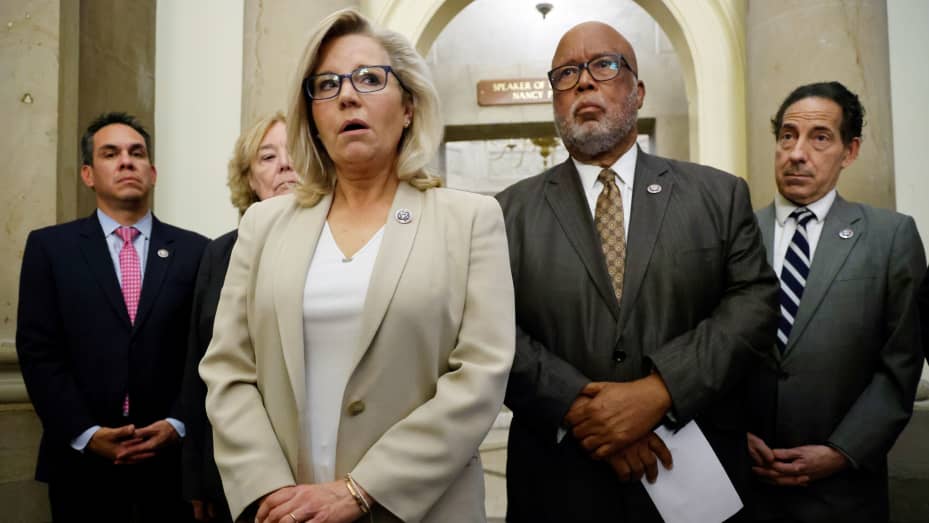 Mr. Trump made a statement as, "Executive privilege will be defended, not just on behalf of my Administration and the Patriots who worked beside me, but on behalf of the Office of the President of the United States."
Bottom Line: The House Committee investigating Jan 6 Riot on Capitol requested all the Federal Agencies to come up with probable evidences that may be required to support the process in trial.