US's vital cash crops are getting blistered away due to the prevailing drought situation, parallelly the prices of common staples including corn and wheat prices are rapidly increasing.
The after-effects of the torrid summer were quite clear this month during the Pro Farmer Crop Tour. It's an annual event, where the farmers tour along the grain belt on all the key growing areas, deciding on where to target for their next harvest. This year the tour was critically depressing. A farmer was spotted harvesting hay in Route 14 outside of Verdigre, Neb., Randy Wiese, and his pile flaunted utter disappointment.
Mr. Wiese, a farmer who farms 800 acres of soybeans and corn in Lake Park, Iowa, commented, "That farmer is sick to his stomach."
Since the last couple of years, the revenue earned from the farms has drastically dropped. The prime reasons were the devastating effects of the emergence of the COVID-19, resulting in shutdowns and what followed next was the hot-dry weather condition.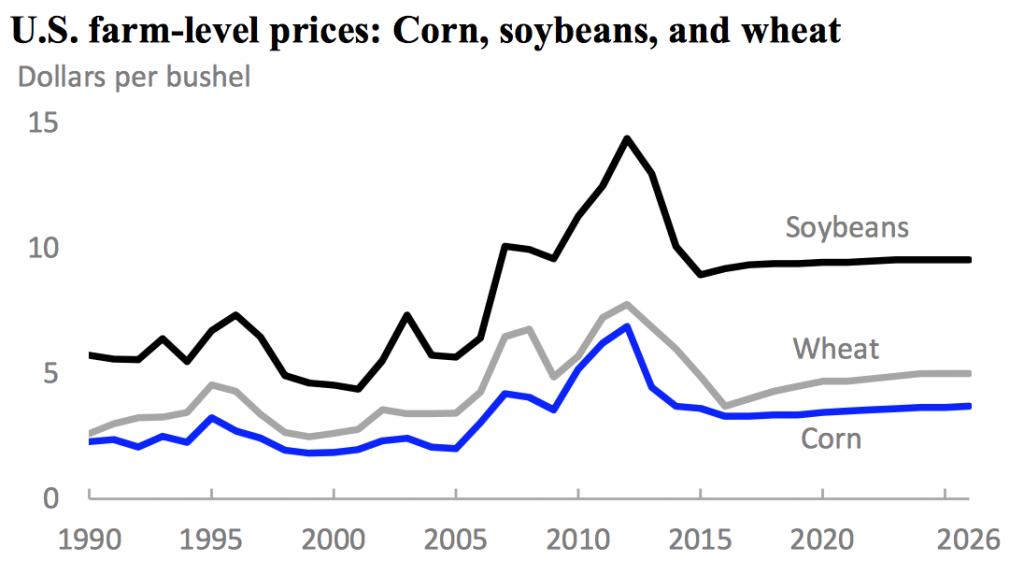 As per the US Drought Monitor report, South Dakota, North Dakota, Iowa, Nebraska, and Minnesota are facing extreme drought conditions. The National Oceanic and Atmospheric Administration further added that Minnesota and North Dakota were experiencing near-low soil moisture conditions.
Bottom Line: Prices of daily staple grains are regularly increasing due to the effects of torrid summer and resulting in extreme drought conditions all across the main grain belt.