On Monday, the US Capitol Police announced, the lieutenant who had fatally shot a rioter during the Jan 6 attack was cleared of any wrongdoing after a long period of extensive investigation. It was discovered that the way he acted was lawful and additionally prevented aides and lawmakers from getting seriously hurt or coming face to death.
As per the video of the encounter, the people in the mob shattered the glass doors in the lobby, and Ms. Ashley Babbitt had climbed through the hole of the shattered glass door, while the lieutenant had hurt her on the left shoulder with a single shot. Immediately next, she was taken to the hospital and pronounced dead.
The US Capitol police's comment on Monday when the lawmakers were "just steps away" was, "The actions of the officer in this case potentially saved members and staff from serious injury and possible death from the large crowd of rioters."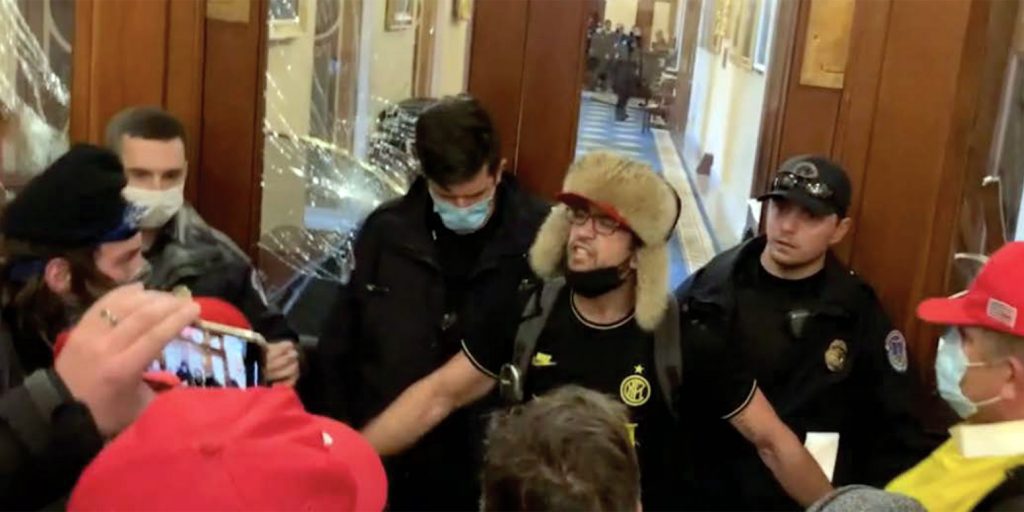 Ms. Babbitt was one of the five individuals who died in the Capitol assault. She was one of pro-Trump's crowd members who had entered the building on Jan 6 to disrupt President Biden's 2020 election victory.
Bottom Line: The US Capitol Police won't charge the officer who shot Ms. Babbitt dead after a detailed and long investigation, reasoning that he might have saved other lives.