American gymnast Simone Biles hit the Bronze, the third Olympic team title for her country in the Tokyo Olympics after she had pulled herself out of the team by breaking down with enormous pressure.
The Americans were aware of the buzz and almost everyone had got into a panic mode. All of them attended their next practice almost freaking out. What happened was very wrong. Simone's bar routine was in total shambles; however, the beam was unexpectedly strong. Simone was practicing her regular routine, which included leaps and turns, following which she tried to tumble.
Biles's opinion was, "That's when the wires just snapped, things were just not connecting, and I don't know what went wrong."
One week from this mishappening, Simon was struggling with something that was beyond her understanding. She was experiencing detachment between her body and mind, which was ultimately preventing her from facing the competition safely and effectively. She pulled out of the team just four more finals before the big show.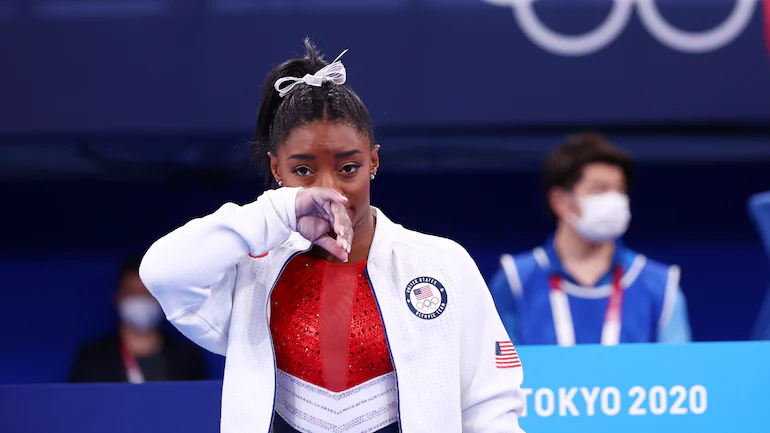 Biles regularly caught up with the sports psychologists and the medical team and dreaded that her last Olympic appearance would be her barely landing on her feet after the horrifying shaky vault.
Bottom Line: American Gymnast, Simone Biles, withdrew from the Olympics when she was underway into the finals, however, she went home winning the Bronze for her country.