U.S. life expectancy fell by 1.5 years in 2020 due to hundreds and thousands of deaths caused by the COVID-19 Pandemic, chronic diseases, drug overdoses, and homicides. A similar decline, last seen during World War II in 1943.
Elizabeth Arias, a demographer at the CDC's (Centers for Disease Control) National Center for Health Statistics, and professional health experts said, life expectancy would not recover to pre-pandemic levels this year, in fact, there could be further decline if another COVID-19 variant emerges with no vaccine to offer 100% protection against it.
Most parts of the country where rates of vaccination were low, experienced a surge in COVID cases, hospitalizations, and deaths, caused by the highly transmissible delta variant of the coronavirus.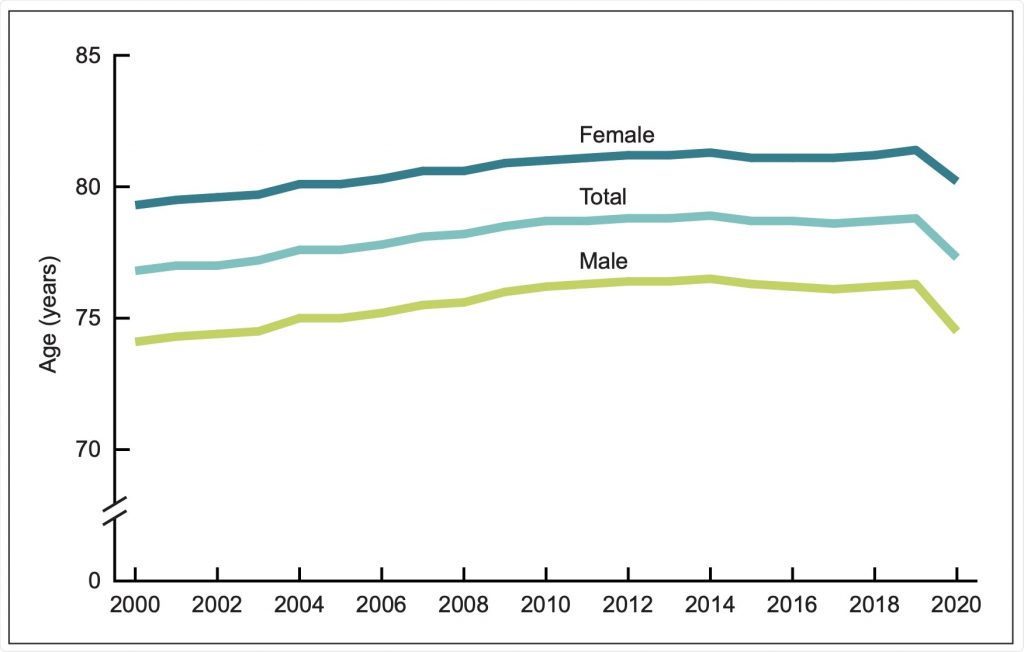 Dr. Alias being the lead author of the data report released on Wednesday by the Centers for Disease Control and Prevention showed that America's drop in life expectancy to 77.3 years in 2020, similar to 2003. It erased years of national public health's hard-won gains and the largest single-year decline since 1943.
Dr. Arias comments, "I myself had never seen a change this big except in the history books".
Bottom Line: Covid-19 pandemic, drug overdose, and homicides caused an increased decline in America's Life Expectancy by 1.5 years in 2020-21, similar to 1943 when the US was fighting World War II.