As the infectious and highly contagious Delta Variant of COVID-19 virus continues to spread at a high rate with the pace of vaccination diminishing from the highs reached during April, hospitalizations and COViD-19 cases are growing steadily all across the US.
Over the past week, the US has reported an average of 32, 287 new cases per day. As per John Hopkins, Wall Street Journal Analysis data, the number of new cases is double, compared to the seven-day average of 10 days ago. Cases are rapidly increasing in every state and Washington, D.C. with the one-week average of newly reported cases outstanding the two weeks average for the last days, as per the data.
Centers for Disease Control and Prevention report, between July 7 and July 13 coronavirus-related hospitalizations have increased to 35.8%. It is also has been observed that age groups which avoided vaccinations offered, specially the young age groups, are also becoming the cause of quick spread.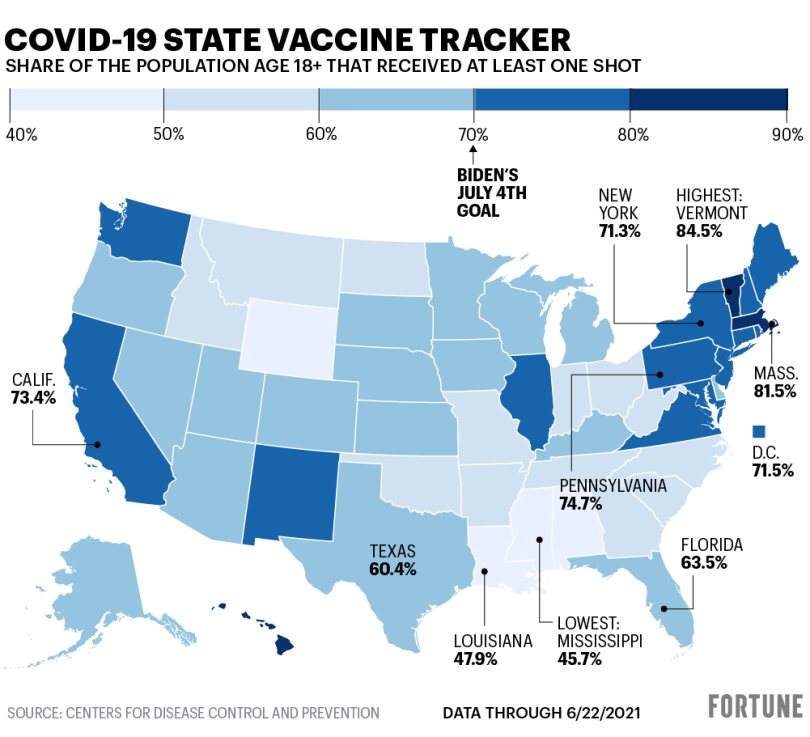 The Delta Variant, also known as B.1.617.2 is the main cause behind this up-tick of cases. The Delta Variant is now dominant in the US. It is 40%-80% more infectious than the Alpha Variant. The Delta first arrived in India and has now spread worldwide. The COVID-19 vaccines are effective for both variants; however, no vaccine is 100% effective.
Bottom Line: John Hopkins and WSJ Analysis Data shows largely unvaccinated citizens, being contimated with delta variant of COVID-19 quickly, causing hospitalizations and pandemic spread to increase in a rapid way.