Increasing gun crime in some of the US cities and the Nations' Capital reflects the weekend as mass shooting special causing the death of 8 including a 6-year-old and several serious injuries.
As per a Wall Street Journal data analysis from Washington, D.C.'s Metropolitan Police Department public portal, in Columbia, the number of gun assaults has increased each year since 2018. According to the records the rate of increase has been higher this year similar to 2020.
Police data reveals 455 assaults involving guns had been reported in the District of Columbia, compared to 422 assaults from mid-July 2020. This category of assaults covers all incidents with a gun and is simply not limited to shootings. By Sunday, specific shooting data was not readily available.
Chicago, New York, Portland and Philadelphia also mirror the same in this weekend with a high shooting records compared to last year. Homicides are also rising or showing high levels since last July.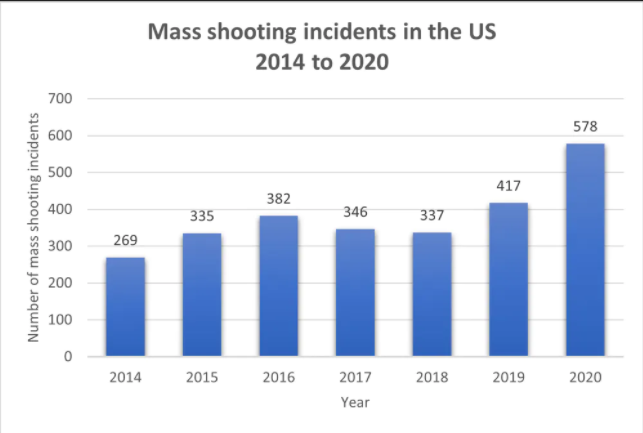 Economist and law professor of the University of Pennsylvania, David Abrams, said, "This is a pretty national phenomenon, the jump in shootings and homicides in many large cities started in mid-2020 during the COVID-19 pandemic but researchers are still sifting through the data to isolate specific causes".
Bottom Line: 8 dead including a 6-year-old girl shot dead in several mass shooting in Washington DC and other US cities as increased gun violence hit the nation in the weekend.