In 2020, drug overdose had increased by 30% in the US due to pandemic and isolation. As per public health officials and preliminary federal data, it's the result of a much more dangerous supply and undermining effects of the pandemic causing a huge death troll.
On Wednesday, the Centers for Disease Control and Prevention released a report showing 93,331 deaths from a drug overdose last year compared to 72,151 deaths in 2019 according to provisional overdose-drug data. The record is the highest in accordance to three decades.
Brendan Saloner, Associate Professor of health policy and management at the Johns Hopkins Bloomberg School of Public Health, comments, "That is a stunning number even for those of us who have tracked this issue, our public health tools have not kept pace with the urgency of the crisis".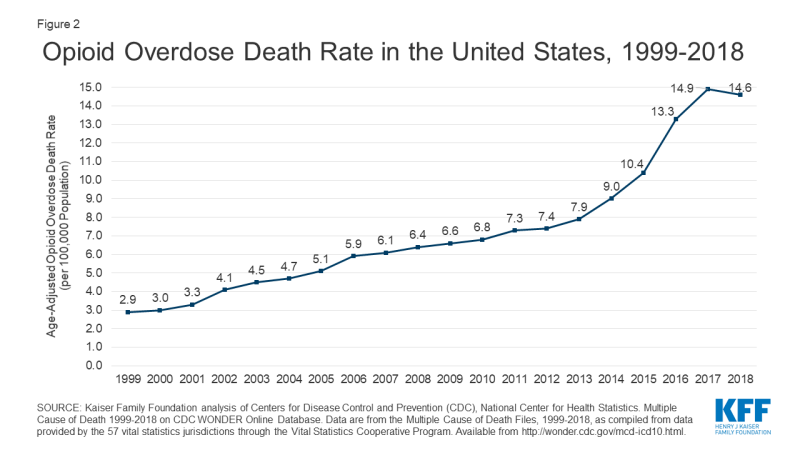 The surge in 2020, is caused by a proliferation of fentanyl, its synthetic opioid, and is used countrywide. The pandemic caused isolation, job losses, trauma and amplified the usage of such drugs. Overdose deaths were initiated in 2019 fall with fentanyl and took off by March 2020.
Dr. Saloner said, "It's really one of those things where 2020 turbocharged something that was already wildly out of control".
Bottom Line: Experts and health officials say that this is an alarming situation as the pandemic and isolation led to an increased drug overdose which causing more than 90,000 death counts throughout the year.