Bars & Restaurants find challenges to reinforce manpower as a huge lot have already shifted to other sectors for a better opportunity with higher perks and prospects during pandemic lay-off time.
As many Americans are returning to enjoy eating out at bars and restaurants in a pandemic downfall situation, the hosts are yet to equipped with skillful staff to reopen with full strength.
Many individuals from this sectors suffered a lot losing job during pandemic and got hired in digital sales, mortgage financing, shipping, and parallel other jobs that flourished during the pandemic.
The diversification in hiring sector during pandemic restriction played a major role. No doubt, many have succeeded to pull up their career for this change as they had to find a job to restrain in life.
As a result, the hospitality industry is in a major crisis with the lack of experienced staff. There is also another reason for this hard diversification that workers are not finding this sector to be more trustworthy apart from permanent pay-roll as it gets stuck for long time in consecutive seasons with pandemic restrictions.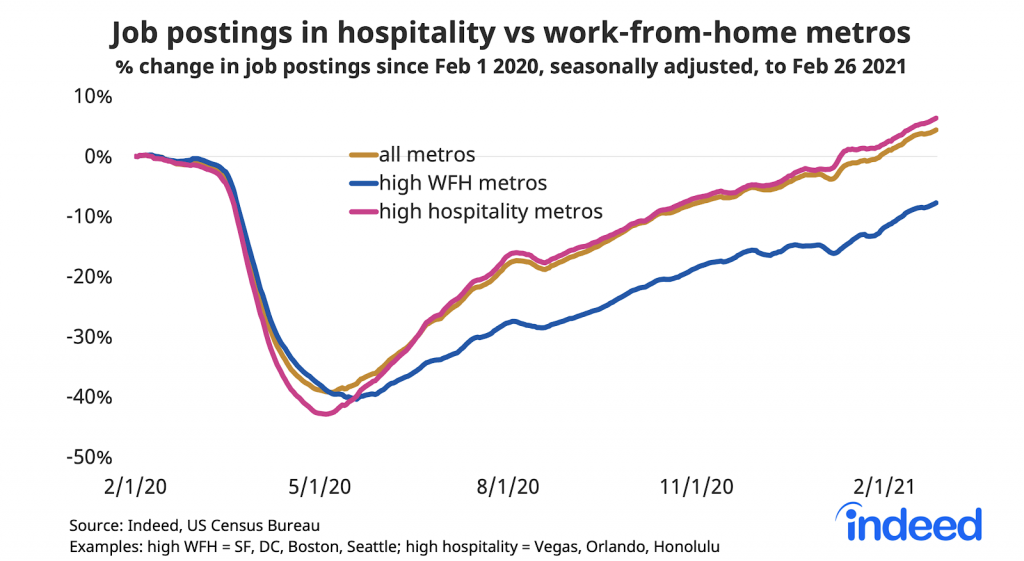 Economists today remark, this could mark an enduring shift in the hospitality labor market.
Bottom Line: When the deadly virus hit the country, numerous restaurants, bars, and hotels were shut down for restrictions causing a number of experienced workers lost their jobs and were forced to look for alternative career options. This caused a fatal lack of reinforcement in this sector in post pandemic situation.