Within a few weeks schools are about to reopen in some states. Teacher unions, schools, and school districts are hence pushing their students repeatedly to get vaccinated before they reopen fully in the fall to certify that they are injected against the spread of the deadly virus.
As per data released on Thursday by the U.S. Department of Education's Institute of Education Sciences, 63% of public schools were completely open for all students by May while only 2% practiced remote learning solely.
Multiple districts have planned on opening their schools full-time for all students by this fall, whereas some are still convinced to continue remote learning.
Jim Blumenstock, the senior vice president of pandemic response and recovery at the Association of State and Territorial Health Officials said, "The time is now for vaccinations, The school year is right around the corner, depending on the part of the country".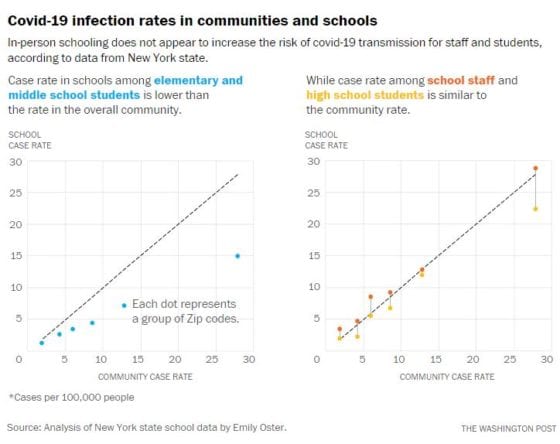 The precautionary measures recommended on Friday by the Centers for Disease Control and Prevention stated that school staff, students, and staff who are not vaccinated completely should wear masks inside the premises and maintain 3-foot social distancing no matter what.
Bottom Line: Now is the ultimate time to get all students and their families to get vaccinated as most schools are planning on reopening by the end of this fall with maximum safety procurement for Kids.