Unlike ever before, all US citizens should brace themselves to experience several years of higher inflation. Economists are excepting a robust post-pandemic economic improvement that might fuel rapid price increases for a while.
According to a survey by economists, and compared to April, the forecast reveals how higher inflation is on the cards, and this time it's going to stay for long.
On average the inflation measure, excluding energy components and volatile food to be up in the fourth quarter of 2021 by 3.2% from last year. The forecast determines the annual rise would retreat moderately below 2.3% in the following years of 2022 and 2023. There is a chance of price hike in other daily use commodities apart from food as well.
Numerically, the average annual increase would be 2.58% from 2021 to 2023. Such a rate of inflation was last experienced in 1993.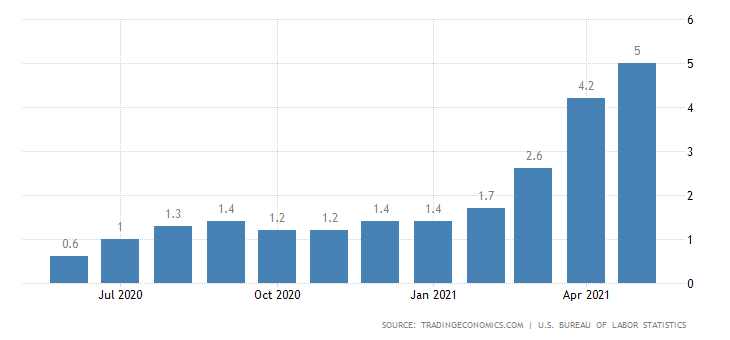 Joel Naroff, chief economist at Naroff Economics LLC said, "We're in a transitional phase right now, we are transitioning to a higher period of inflation and interest rates than we have had over the last 20 years."
Bottom Line: A survey done by economists' forecasts a strong economic rebound post-pandemic and persisting pandemic turmoil fuels inflation rate beyond 2% through 2023. It is expected it will stay long and the high market will boost higher business growth.