Chinese e-commerce giant, Alibaba has challenged Amazon by pledging to provide the fastest deliveries from China to any part of the world within 72 hours.
Alibaba has big global plans. One major goal is to deliver from China to any part of the planet within 72 hours. Ping Tu, Alibaba warehouse manager said, "We ship out 160,000 packages every day."
Alibaba's fast delivery service is already gaining attraction in European Cities and working with Western Delivery Companies as it builds a shipping network different from Amazon's. Alibaba's warehouse is mostly automated with 800 robots working for their daily operations and are twice more efficient than any other warehouse.
Alibaba got $75 billion total sales on a Single's Day last year. An e-commerce analyst said, "This was more than all of the e-commerce sales during Black Friday, Cyber Monday and Amazon's Prime Day combined.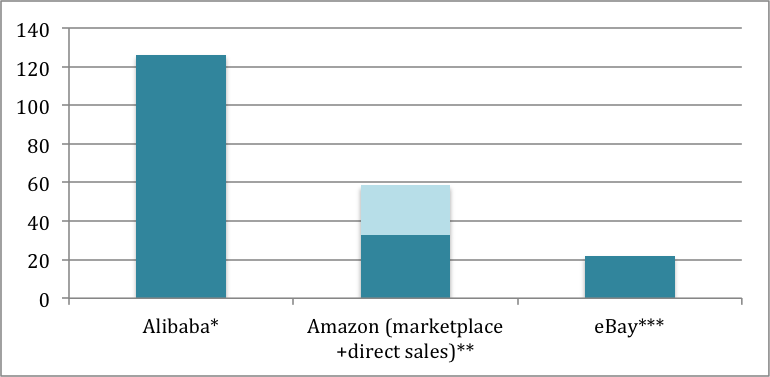 Amazon is also making a promise for fast delivery but it is available only in 21 countries including subscription programs compared to Alibaba's fast delivery in 190 countries with no shipping fee.
Bottom Line: Amazon and Alibaba, both have set their target to capture a larger share of the global e-commerce market, challenging one another on fast global shipping, which is expected to grow by $1.4 trillion by 2025.