Supermarkets are stockpiling all things edible be it sugar or meat, before it all gets pricier as anticipations show that citizens are on the verge of experiencing the highest price increases in recent times.
Multiple Supermarkets reported that they are filling up their shelves by buying and storing as much inventory as is possible to meet amid stronger demand. According to Jefferies and Nielsen IQ data, grocery sales in the US around the week June 16 had increased by 15% compared to the last 2 years and 0.5% increase as per last year.
According to the Grocery Industry Executives, "Stockpiling by food retailers is driving shortages of some staples." It is making the current situation even more challenging with the USA food supply chain getting squeezed due to ingredient constraints, labor pressure and transportation costs.
In comparison to last, the situation this type is reversed. Last year, the consumers were stocking up due to concerns of food availability and this time the retailers are stockpiling up to protect margins and keep costs down.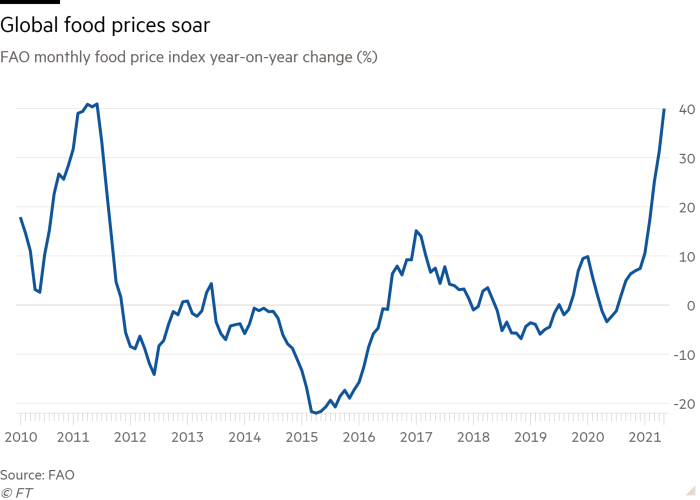 David Smith, chief executive officer of Associated Wholesale Grocers Inc., said, "We're buying a lot of everything. Our inventories are up significantly over the same period last year."
Bottom Line: To retain supplies of food & edible products assuring profits ahead of expected price increases, market owners and retailers are setting aside huge amounts of stocks including frozen, processed and raw food items.