The Lower Wage-earners are finally going to witness the benefits of the US's heating economy and the fading pandemic as hiring in their sectors are increasing with increments and bonus offers.
The Labor Department reported new employment opportunities in salons, hotels, stores, restaurants, and parallel other in-person roles comprised more or less of the June payroll gains. They also added that the employees involved in all the above-mentioned industries were seeing increased wages than any other employees.
Jim Baird, Chief Investment Officer at Plante Moran Financial Advisors reports, "Americans are becoming more mobile and dining out more," as a result "Retailers and restaurants are having to pay more to hire workers to meet that demand."
In terms of numbers, a variety of hospitality businesses and restaurants enumerated a sum of 343,000 jobs in June, as per the department's report. From strong gains from clothing stores, added 67,000 new jobs, and multiple other retailers' profits it's quite clear that American citizens are all hyped up to go back to their respective offices and getting dressed up. Personal-services businesses like dry cleaners and salons added 29,000 new jobs last month. June saw the best monthly gains since August 2020, with an overall employment number of 850,000 jobs.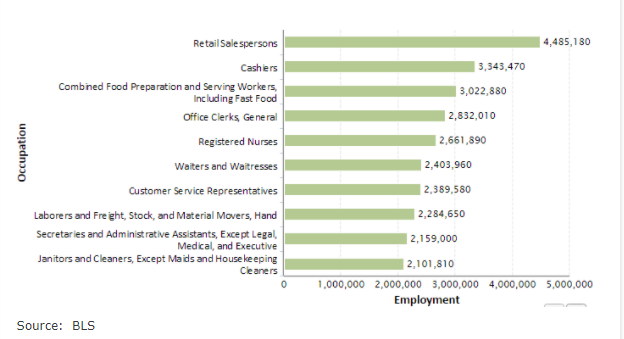 Bottom Line: The month of June experienced the highest rate of hiring and wage growth in retail, restaurants, hotels, and other low-wage sectors working in infrastructure, system and support services as change of American life style rolling in fading pandemic environment.