After passing off the southern coast of Haiti on Saturday night, Tropical Storm Elsa has become slower, weaker, and smaller.
Elsa had 65 mph maximum sustained winds that extended roughly 125 miles from the center as of the 8 a.m. report from the National Hurricane Center. Its forward pace, which had been a furious 30 mph just a few days before, had dropped to 13 mph.
The revised speed has pushed out the predicted impacts in the Keys and mainland Florida to Monday evening for the Keys and Tuesday morning for the Tampa Bay and Bradenton areas. Both regions are expected to see tropical-storm-force gusts and a few inches of rain.
Elsa was around 45 miles east-northeast of Kingston, Jamaica, and 145 miles southeast of Cabo Cruz, Cuba, as of the morning report.
This storm has already killed at least three people, one in St. Lucia and two in the Dominican Republic, and caused extensive damage throughout the eastern Caribbean.
Elsa was expected to intensify slightly to 70 mph winds before making landfall in Cuba later Sunday, but early morning radar and Hurricane Hunter missions revealed a fragmented storm with unusually high pressure.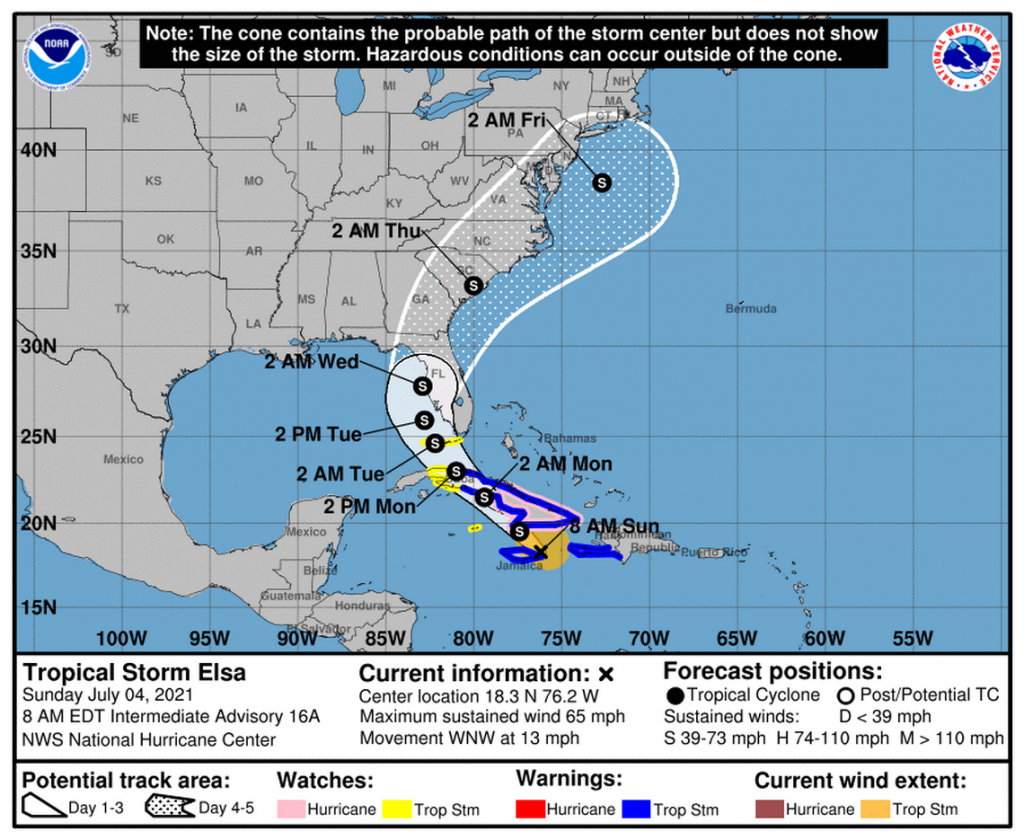 For the time being, experts believe Elsa will pass over Cuba and diminish to a low of 50 mph winds by the time it reaches the southernmost part of the Florida Keys early Tuesday.