Elon Musk's space exploration company, SpaceX, intends to launch its first orbital Starship flight in July 2021. In case you haven't heard, Starship is SpaceX's fully reusable spacecraft.
Starship was designed to be a fully reusable transportation system capable of transporting passengers and cargo. It's able to carry 100 metric tonnes of cargo to Earth orbit as well as performing other missions such as going to outer space.
In comparison to the Saturn V, which is a rocket built by NASA, the Starship is taller than the Saturn V. It stands 394 feet (120 meters) tall, weighs 11,000,000 pounds (4,989,516.07 kilograms), and is made of stainless steel alloy.
According to SpaceX, Starship will be the most powerful launch vehicle ever developed and looks like this (SN15 Prototype):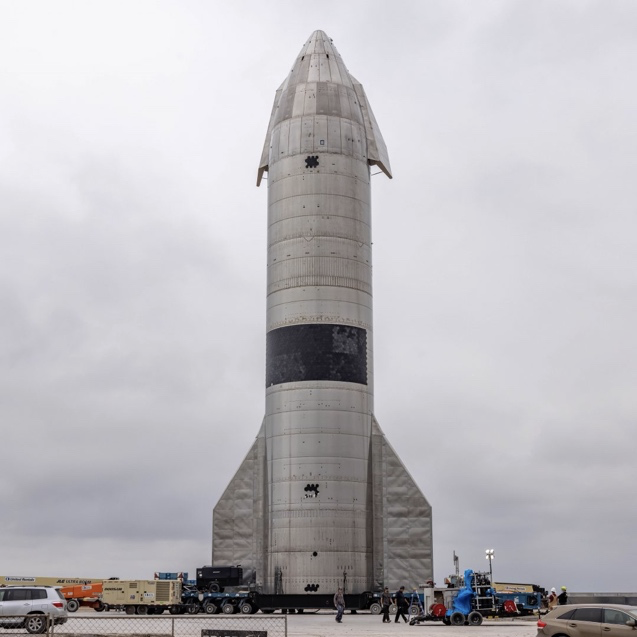 Now with that in mind, we should be expecting the first orbital Starship flight in July 2021. SpaceX's President, Gywnne Shotwell stated that the company is "shooting for July" for the first orbital Starship launch, according to SpaceNews.com.
The orbital flight of the rocket is expected to be around 90 minutes and will launch from Boca Chica, Texas (located in the southern part of Texas), and is set to land on the ocean off the coast of Hawaii.
Elon Musk, the CEO of SpaceX, has also tweeted a video of Starbase featuring the Starship.
From the top of Starbase high bay pic.twitter.com/kRtJBrwrqW

— Elon Musk (@elonmusk) June 15, 2021
Aerospace photographer Jack Beyer tweeted a photo of Starship SN15 and Starship SN16.
Starship SN15 and Starship SN16. Coolest lawn ornaments ever. @elonmusk @NASASpaceflight pic.twitter.com/RIbziaMRVP

— Jack Beyer (@thejackbeyer) June 16, 2021