On July 20th, billionaire Jeff Bezos's space aviation company, Blue Origin, is about to launch its foremost passenger spaceflight. Jeff Bezos himself and three other passengers will be boarding the flight including his brother Mark.
Mr. Bezos, aged 57, is going to put a mark in the history with this 64 miles above of the earth human space travel beating his close competitor Elon Mask. Mr. Bezos aims to pull millions of people into the space travel through his SpaceX, the private rocket.
Blue Origin confirmed that this spaceflight will have one paying passenger, the winner of the five-week online auction. Space Firm's foundation will receive the profits in the form of a donation. This event will be the next step in the modern era of space tourism.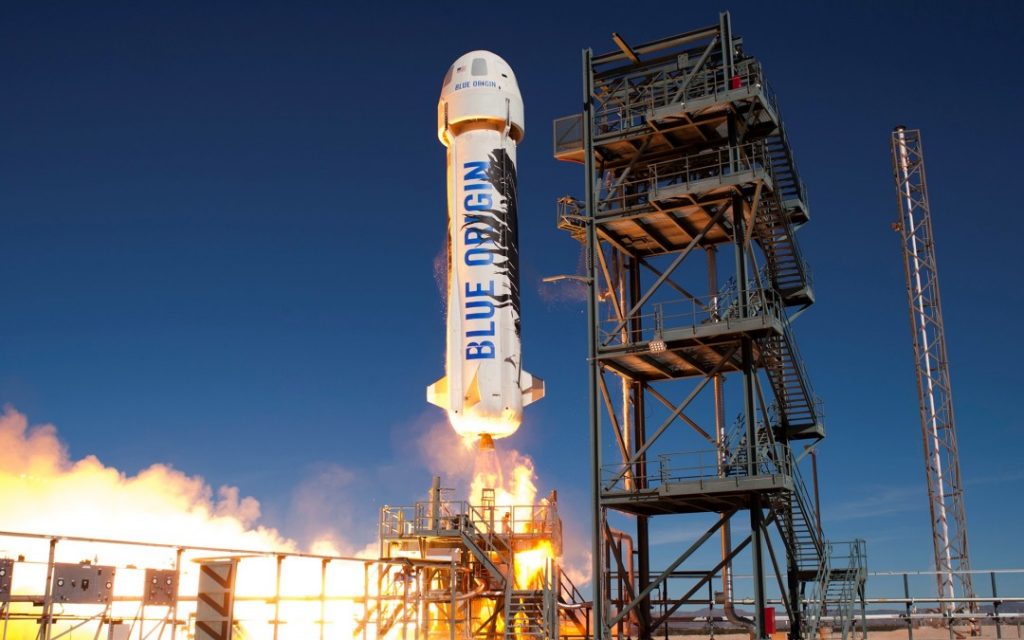 Jeff Bezos's new Shepard Rocket-and-Capsule combo carries the complete design to fly autonomously with six passengers for more than 62 miles above the Earth's surface into suborbital space. The ride will be high enough for the passengers to experience a couple of minutes of weightlessness and witness the planet's beautiful curvature.
In a media briefing, Blue Origin's Director of Astronaut Sales, Ariane Cornell, said, "The view will be spectacular."
Bottom Line: Jeff Bezos's company Blue Origin is up for its first suborbital sightseeing trip on its Shepard Spacecraft on 20th July, 2021. This occurrence will usher in the modern era of private commercial space travel.