The Coronavirus pandemic had driven America into a recession. The contrasting result was, US billionaires got $1.2 trillion richer, and many others came out ahead too.
On addressing the Congress on Wednesday, President Joe Biden remarked, "Twenty million Americans lost their jobs in the pandemic." He further added how approximately 650 American millionaires net worth increased by $1 trillion and are now worth more than $4 trillion.
Post closedown of the stock market on April 28, American billionaire wealth stands at $4.6 trillion, showcasing a 35% increase, compared to $3.4 trillion on January 1, 2020.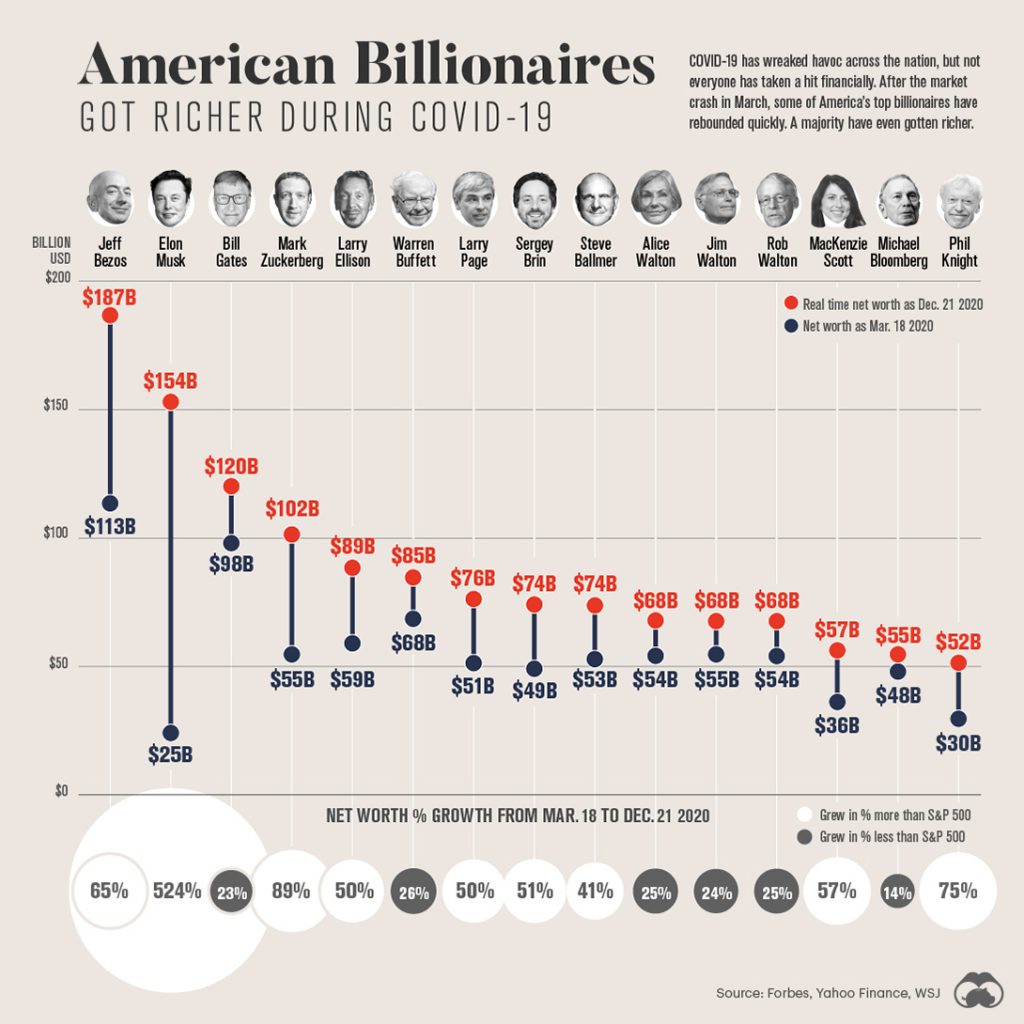 World's wealthiest persons like Jeff Bezos and Elon Musk became out-and-out winners in this acceleration in pandemic. The Amazon king's wealth gain increased by +$86B compared to January 1, 2020, and +$144B for the SpaceX and Tesla owner. Other billionaires like the Google co-founders enjoyed +$42B and +$41B particularly. Billionaire Michael Dell also made it to the list with +$19B.
The Government's financial response and reports from the Federal Reserve shared the same viewpoint as the US households alone added $13.5 trillion in wealth in the past year.
Bottom Line: The opportunity created in the pandemic was extraordinary to give a larger boost to the big house owners in US. Jeff Bezos, Elon Musk, Bill Gates, Mark Zuckerberg, Larry Page all had made a swift Trillion worth gain during pandemic situation.