The Dow Jones Industrial accelerated the most exciting lift with a more than 550 points in average in the US Stock causing an exciting uplift in stock market. The climb was, considered to be the most important positive hit since last October encouraging investment sectors like Banking, Manufacturing, Real Estate, Airlines, Recruitment and many more.
The impact of the climb also relived the anxieties of investors about Federal Reserve's monetary policy. The optimistic investors think this faster growth and upcoming inflation will play a key role together in a few months.
Industrial and Financial stocks also made a break through to take a good part in this climb. An average gain of min 2% observed in Morgan Stanley, Bank of America, Boeing, Caterpillar and many more with a remarkable 11% to ZipRecruiter.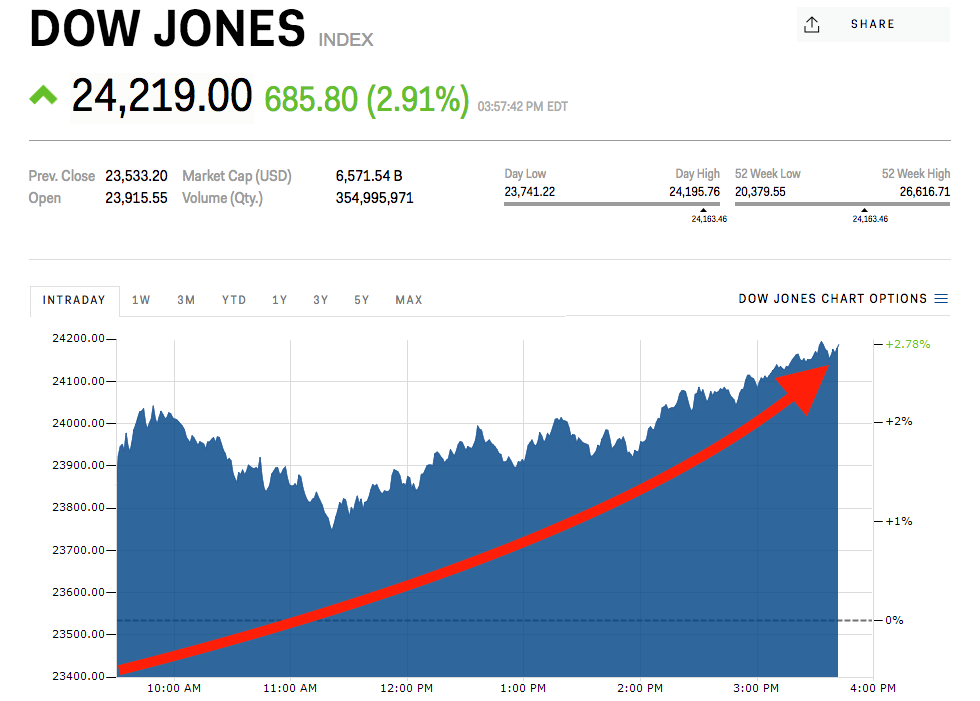 Fahad Kamal, chief investment officer at Kleinwort Hambros opined that the market is becoming normal with an asset growing trust on equities as it is still fond to be unputdownable.
However, along with a strong push in stocks, Government bond prices put down for last five weeks resulting losses with a longer stretch since August, 2019.
Bottom Line: The US stock market got a magnificent hike on Monday encouraging investment sectors to bring back their stocks as it started proceeding to normality. Industrial and Financial stocks are rising with a phenomenal down in Government bond prices.