Tropical Depression Claudette has caused a number of Tornados along with a powerful storm through the Southeast. The strong wind and tornados devastated coastal states like Alabama, North and South Carolina, and Georgia.
The State of Alabama reports at least 10 death and more casualties along with destruction of household and infrastructures. One of the spokeswomen of Alabama Law Enforcement Agency said that a vivid search is still going on to make a proper count of casualties and deaths as pictures are not clear from everywhere with the aftermath effect.
Many posts, road-side infrastructures and trees have been uprooted like sticks and caused fatal damages in highways, streets and houses. Several road blocks and partial damages resulted a narrow, slow traffic movement at places.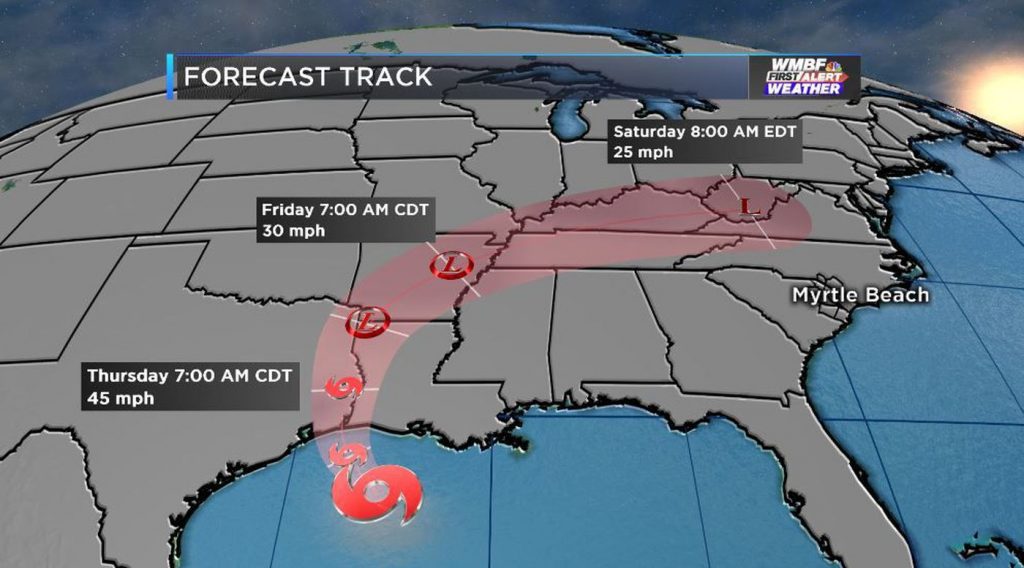 The National Weather Service forecast says that the storm is likely to move up towards the north by strengthening more and the scenario has no chance to be eased at least before Tuesday.
Bottom Line:  The South-East coastal States are becoming more and more tornado prone areas as there are several reports of that cause in past few years. EP-1 and EP-2 both have been reported caused numerous destruction from 2019 appearing every year even at number of times.