While states have mandated certain vaccines for public school students for years, coronavirus vaccine requirements are a controversial issue today. Most school districts and schools across the United States lack the authority require coronavirus vaccinations for K-12 students, but states could make it policy, if they have the will and public support to do it. Most don't.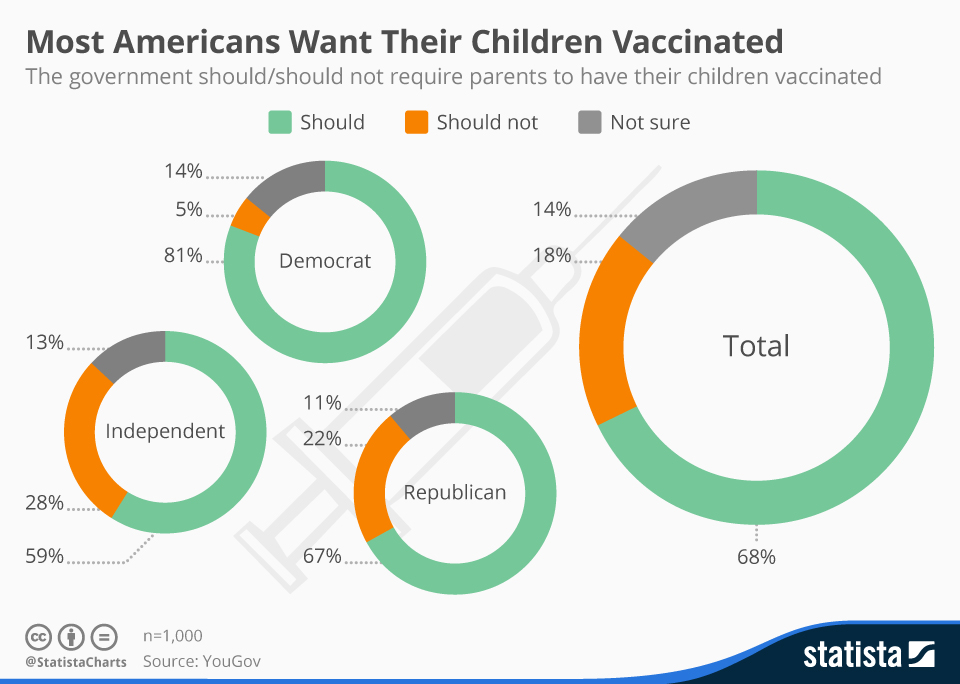 Presently, Oklahoma is the only state that has banned vaccination and mask requirements for public school students. No other state has gone so far in opposing mandates. Even in states and densely-populated cities, however, that have exercised the most legislative and emergency executive policy to contain the outbreak, policymakers are reluctant to provoke a public outcry.
New York City Mayor Bill de Blasio, for example, has shied away from a heavy-handed approach to K-12 public school students, preferring a campaign of public awareness and incentives to persuade parents to vaccinate their kids. The mayor said last week, "I think when we get in the business of mandating, we create conflict that we don't need in this."
Bottom Line: Since the widespread and calamitous global disruptions associated with the coronavirus pandemic last year, an increasing number of Americans have indicated to public opinion pollsters that they believe vaccination is crucial to returning to normal.