The number of daily Covid-19 deaths in the United States has dropped to its lowest level in more than a year, indicating that immunizations are reducing the pandemic's severe consequences.
According to a Wall Street Journal examination of data collected by Johns Hopkins University, the seven-day average for newly reported fatalities plummeted to 432 on Thursday. According to the statistics, the figure hasn't been this low since late March 2020, during the early days of the epidemic.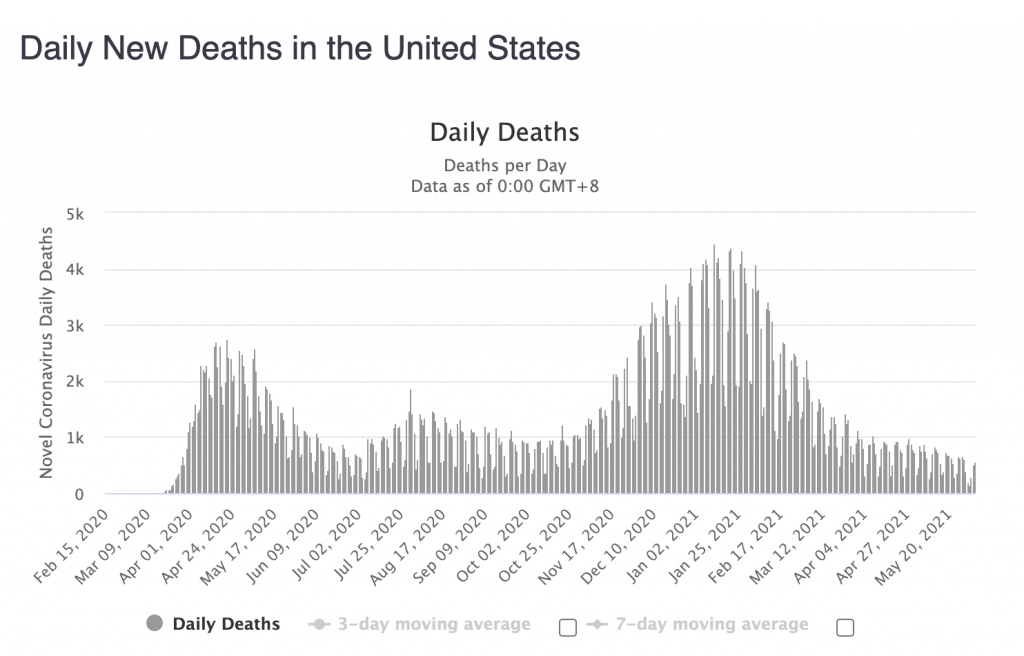 Not only are the death rates down but so are the daily Covid-19 cases. New Covid-19 cases with the seven-day average falling below 20,000 for the first time since last March this week. The average was 15,030 on Thursday.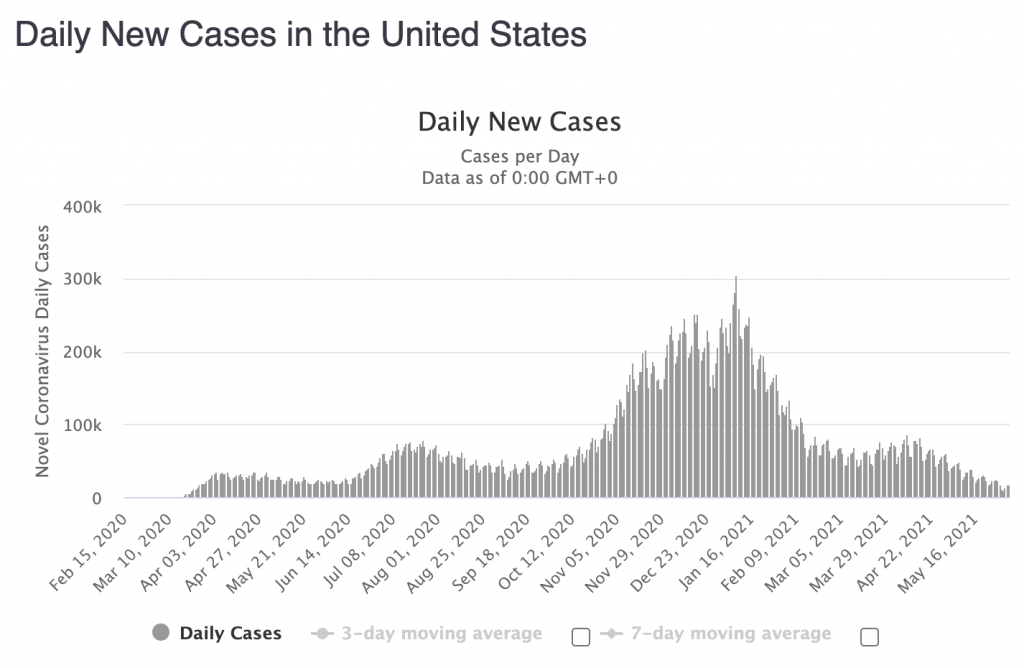 According to the Centers for Disease Control and Prevention, more than half of the adult population in the United States is fully vaccinated. 75 percent of persons aged 65 and up fall into this category.
High vaccination rates among the elderly, who are most prone to die from Covid-19 infections, have contributed to a reduction in the number of deaths. The consistent drop in newly reported cases also suggests that mortality, which is a lagging indicator, will continue to fall.