Almost every country in the world sustained a significant loss as a result of the COVID-19. The fact that the virus killed over 3.3 million people in just over a year reveals a lot about the intensity of the issue. The virus infected around 165 million people worldwide. While most countries have seen a drop since the introduction of immunizations, several countries with large populations have seen an increase.
India has recently become the focus of the globe due to a large increase in incidents. For the previous month, over 300,000 daily cases had been reported. The internet was flooded with videos of individuals gasping for air and dying outside of hospitals. The scenario is depressing to say the least.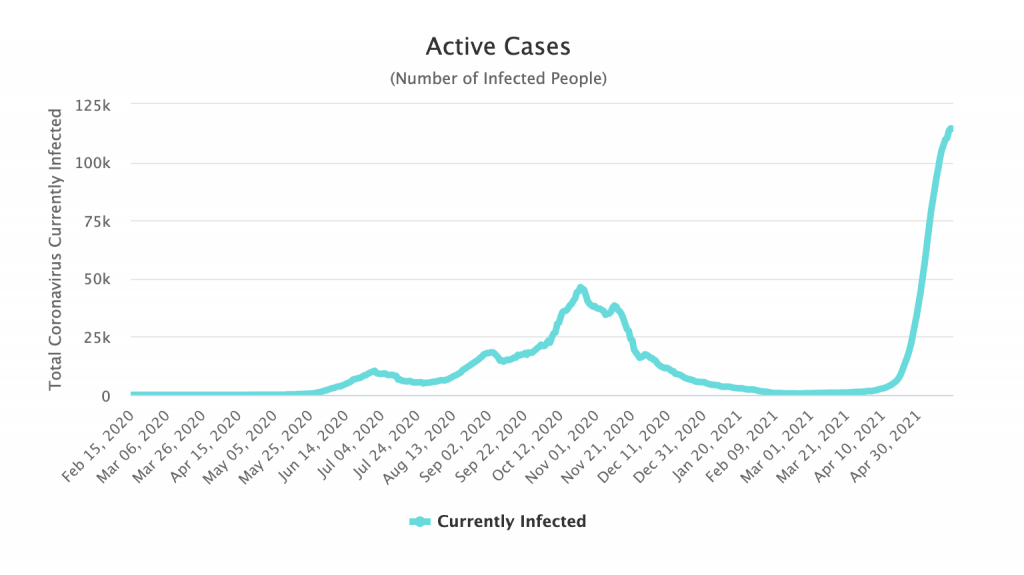 Nepal, as a neighboring country to India, has been experiencing a crisis that is similar to India's. To make matters worse, the countries have open borders. From 200 cases per day a month ago, Nepal now has over 7000 cases per day. This has strained Nepal's already strained healthcare system. Nepal's healthcare system is on the point of collapse.
Due to a severe shortage of oxygen and other critical medical supplies, hospital facilities around the country are refusing to admit covid patients. When India went into lockdown to contain the second wave, hundreds of thousands of Nepali migrant workers returned, bringing with them the new variation.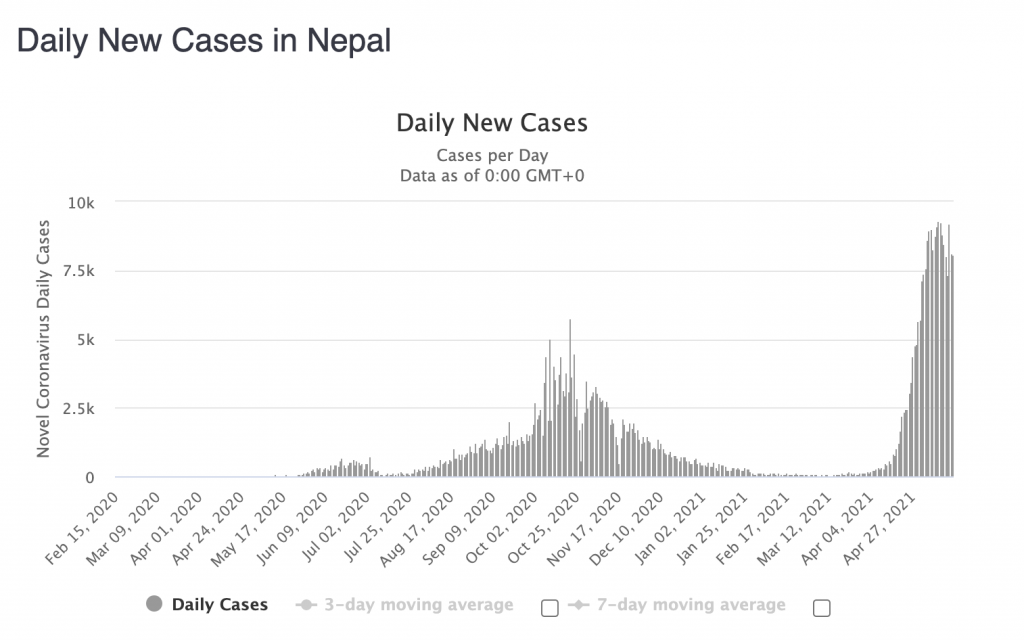 The rate of positive COIVD-19 cases is surprisingly high, hovering around 52%. On one of the days, ten thousand persons tested positive out of a total of twenty thousand. The situation is critical. People have died while traveling from hospital to hospital in search of a bed.
Due to Nepal's dependency on India for logistics, there has been a shortage of vaccines and other essential supplies to fight COVID-19. India, which is in the midst of a serious crisis, lacks the resources to regulate the situation at home, causing important shipments to neighboring nations to be halted. As a result, the WHO's Covax Facility vaccine plan, which was designed to ensure that disadvantaged nations received a fair distribution of vaccine, has been thrown into chaos.