An alarming report has indicated that global carbon emissions are on track to surpass the 1.5C threshold established by the Paris Agreement.
Published in the journal Nature Climate Change, the report suggests that this threshold could be breached as early as 2029, a year ahead of previous predictions.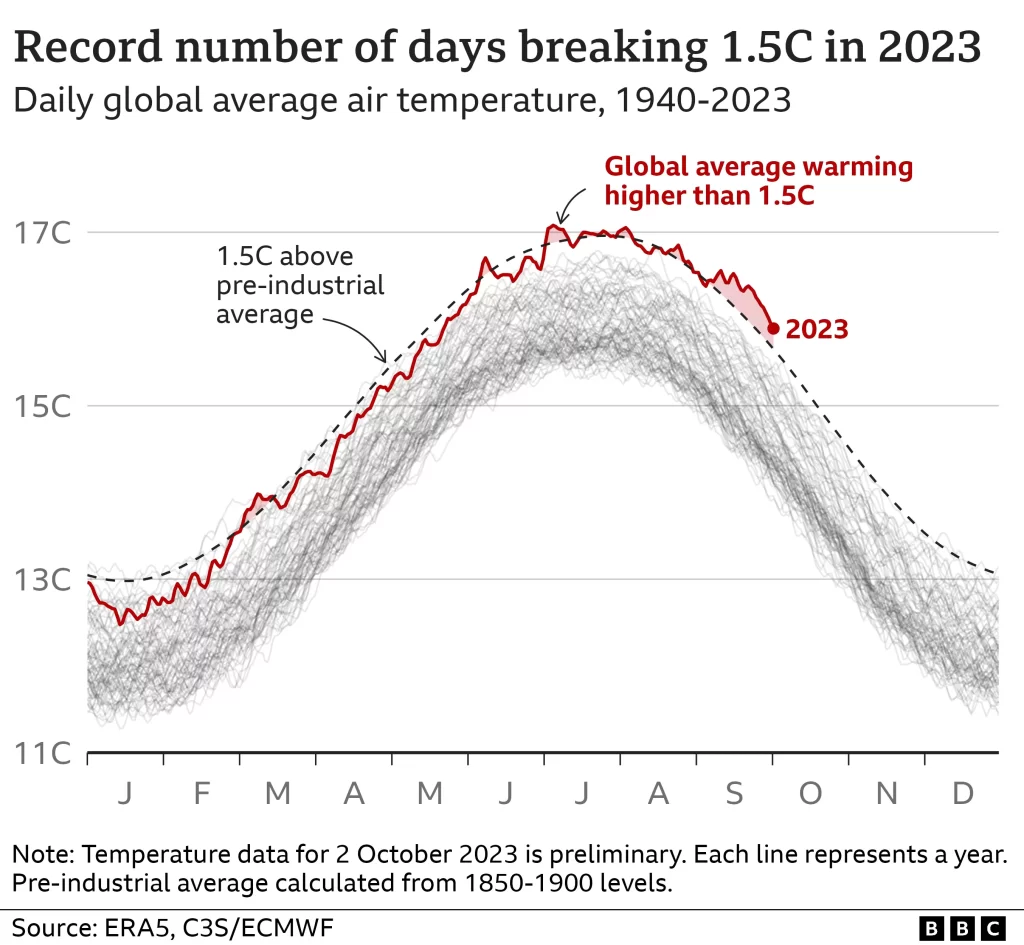 Record Heat in 2023
The World Meteorological Organization (WMO) has declared the year 2023 as the hottest on record.
The 1.5C threshold was frequently surpassed, with the average surface temperature peaking at 16.38°C, as reported by the United Nations.
"The temperature anomalies observed are of staggering magnitude, surpassing anything witnessed in the past," remarked Petteri Taalas, the Secretary-General of the WMO.
The Paris Agreement
The Paris Agreement, forged in 2015 to curb global temperatures from exceeding 1.5C above pre-industrial levels, faces mounting challenges.
A 2021 report indicates that the agreement has faltered, as several vital signatories still need to honor their commitments.