The Canadian Prime Minister has said that India could be behind the killing of a Sikh leader. India rejected the accusations as "absurd and motivated". The assassinated Sikh leader Hardeep Singh Nijjar was shot dead on 18 of June in British Columbia. The Indian government also asked the Canadian High Commissioner to leave India within five days.
India Expels Canadian High Commissioner
Amid the tense situation, the Indian government asked a senior Canadian diplomat to leave India within five days. The Canadian government also expelled a senior Indian diplomat and a member of Indian intelligence. The Indian foreign ministry accused the Canadian diplomat of interfering in internal matters of India.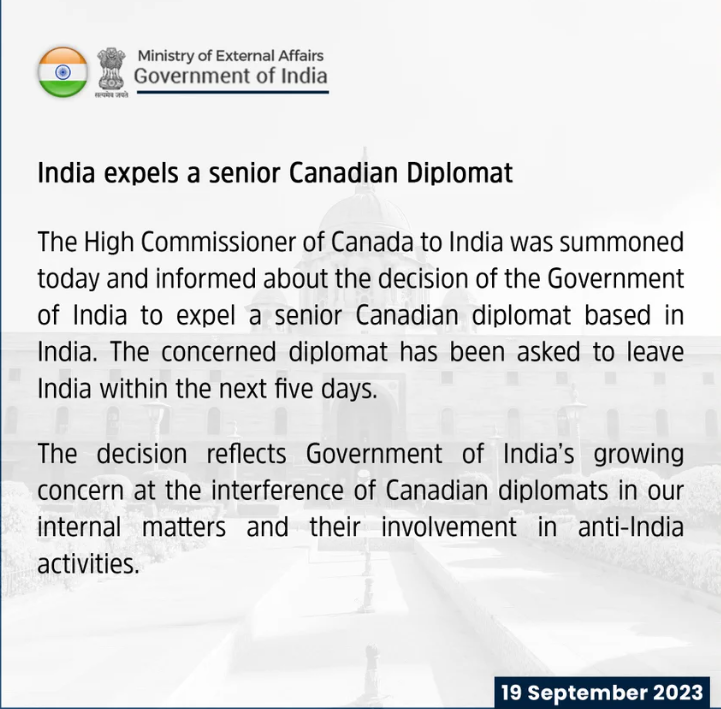 Why India Assassinated The Sikh Leader?
The Indian government has labelled the members of Khalistan movement as terrorists because they want a separate homeland. The movement has been targeted since the 1980s. Nijjar was accused of having links to Khalistani terrorists and also offered a cash reward for information.