Huge explosion shocked the British Channel Island of Jersey at an apartment complex, leaving at least three persons dead and twelve others missing. The explosion was reported at a residential building on the island of Jersey, which is off the coast of northern France.
Complete Devastation
Videos circulating on social media show huge fire flames above the "completely destroyed" blast site. The nearby buildings have completely collapsed posing a challenge for the rescue workers. In St. Helier, the island's capital, a three-story structure close to the harbour had entirely collapsed. Emergency services arrived at the scene and put out the fire, according to States of Jersey Police Chief, Robin Smith.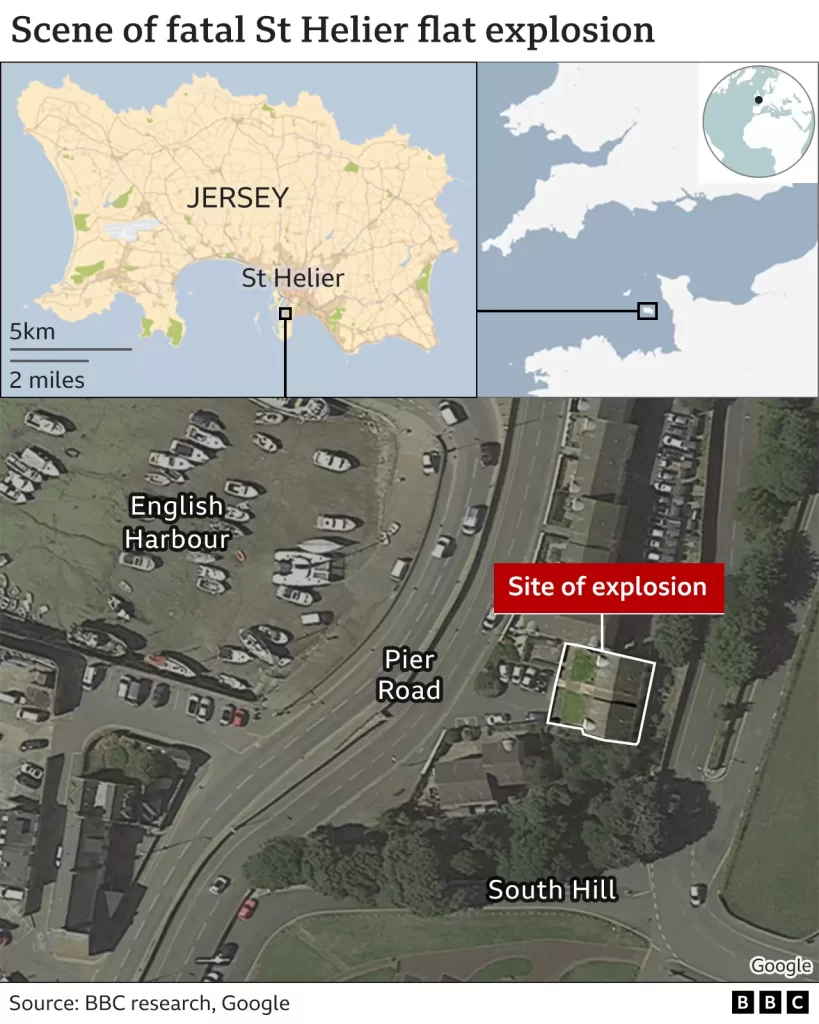 Not Terrorist Incident
Despite the fact that officials are looking into it, the incident has not been classified as a terrorist incident. The investigation is underway for the possible reason that could have caused the explosion. Island Energy, Jersey's gas supplier, stated that it was cooperating with the fire department to determine what had caused the explosion.