Analysts predict that the U.S. Labor Department's Consumer Price Index (CPI) will rise by 8% on a year-over-year basis in October, down from the 8.2% reported in September. Core CPI, which excludes food and energy prices, is forecast to be 0.5% against 0.6% last month.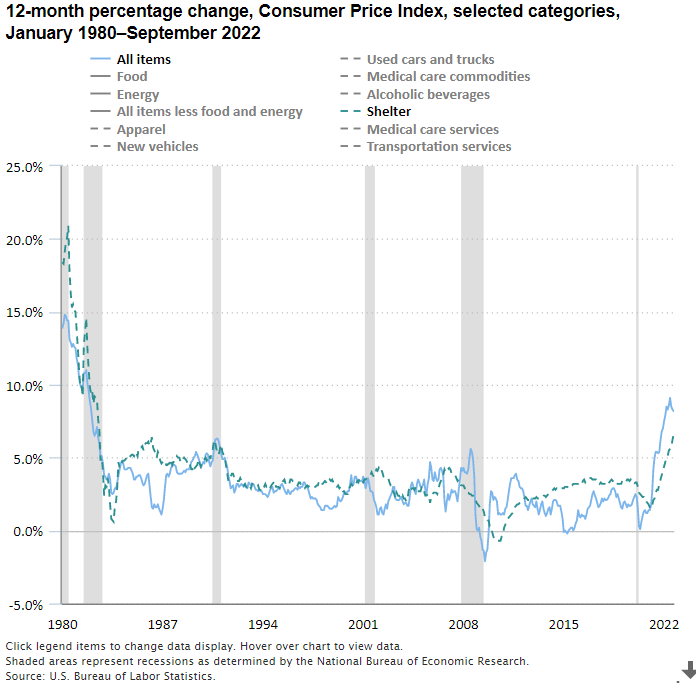 Thursday's data will be the first of two inflation reports before the Federal Open Market Committee (FOMC) meets for the final time this year on Dec. 14-15.
The Nasdaq 100, which is heavy in technology, and the S&P 500, which has a strong technology component, are down 34% and 20%, respectively, this year. Last week, Fed Chair Jerome Powell said that while "incoming data since our last meeting suggests that the ultimate level of interest rates will be higher than previously expected," it would be appropriate to slow the pace of rate increases "as soon as the next meeting."
This week's CPI report will focus on "stickier" categories like housing and rents, which aren't expected to decline until spring next year. These categories account for over 30% of the CPI basket, Dutta said.
What Is A CPI Report?
A CPI report is a measure of inflation or the rate at which prices for goods and services increase over time. It is released by the Bureau of Labor Statistics (BLS) on a monthly basis and is used by the Federal Reserve to help make monetary policy decisions.