The world's most powerful rocket, Falcon Heavy has returned to flight after 3 years. The rocket will take off from a space center in Florida, NASA's Kennedy Space Center. The rocket will carry space satellites for the US military forecasting missions.
The Falcon Heavy
It is considered as the most powerful rocket in the world giving off 5 million pounds of liftoff thrust. With a height of 229.6 feet (70 meters), it has the capacity of One Tesla, satellites, cargo, astronauts, and tourists in its payload. The other rocket, the SLS, will take off this November to send an uncrewed Artemis 1 mission around the moon.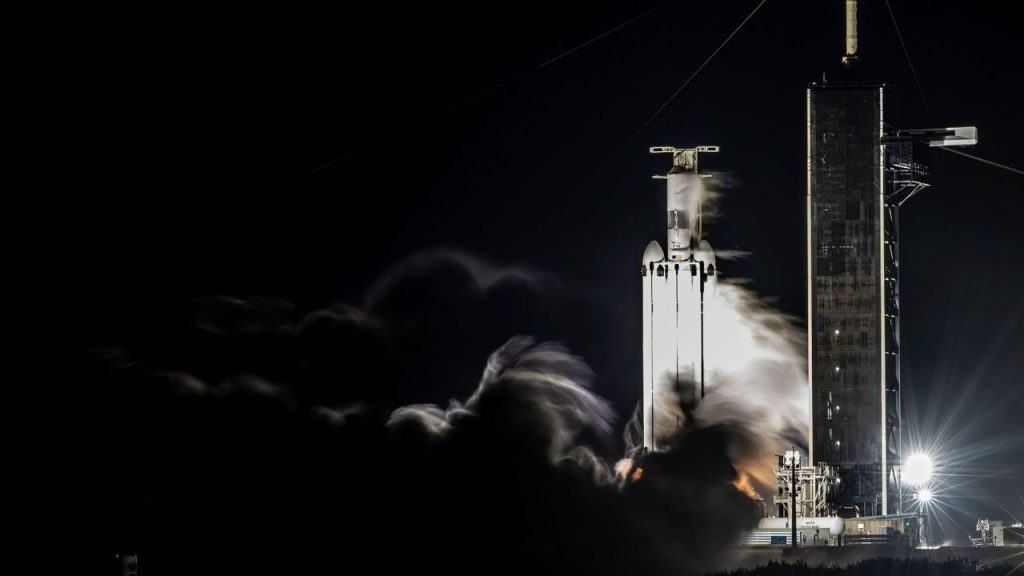 USSF-44 Mission
The US military's Space Systems Command has not issued any detailed account of the mission yet. They only mentioned that the mission will "enable and deliver next-generation space enterprise solutions through rapid, innovative and affordable technology," over the official website.