So far 3 people have been killed in a huge explosion that destroyed an important bridge that connects Russia to Crimea. A bomb was set inside a truck that detonated causing an explosion due to which 2 sections of the bridge collapsed.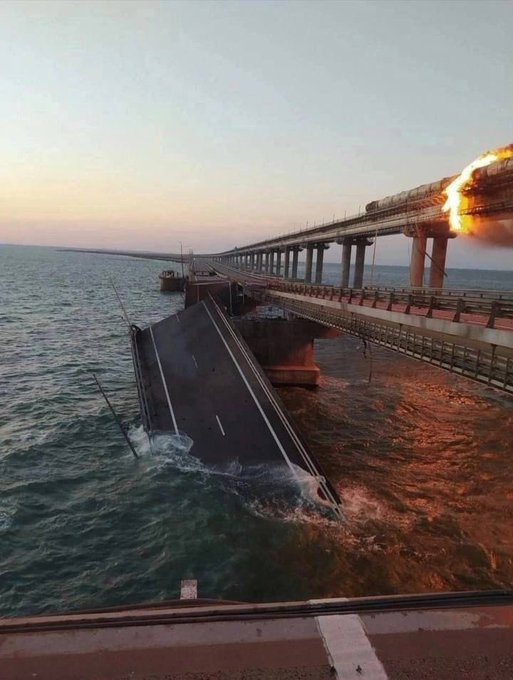 Symbol Of Russian Occupation
Crimea was occupied by Russia back in 2014. The Kerch bridge from Russia to Crimea has been a symbol of the Russian occupation of Crimea and was primarily constructed to transfer military equipment and Russian forces into Southern Ukraine. The bridge has been hated by Ukrainians as it symbolizes Russian illegitimate rule over Crimea. The 19km bridge was constructed in 2018 and was opened by President Putin himself who foresaw its opening ceremony. 
Russia Blames Ukraine
As usual, Russian officials have blamed Ukraine for being the one behind the attack that destroyed an important bridge for Russia. Although Ukraine has not claimed responsibility, many Ukrainian officials have expressed joy over the incident. "Crimea, the bridge, the beginning,'' An advisor to President Zelensky, Mykhailo Podolyak said.