Pope Francis urged the Russian president to stop its war in Ukraine saying it could escalate into an all-out nuclear war. His speech was both dedicated to Ukrainian people and Russian people living on the other side of the Ukrainian international boundary, Russia.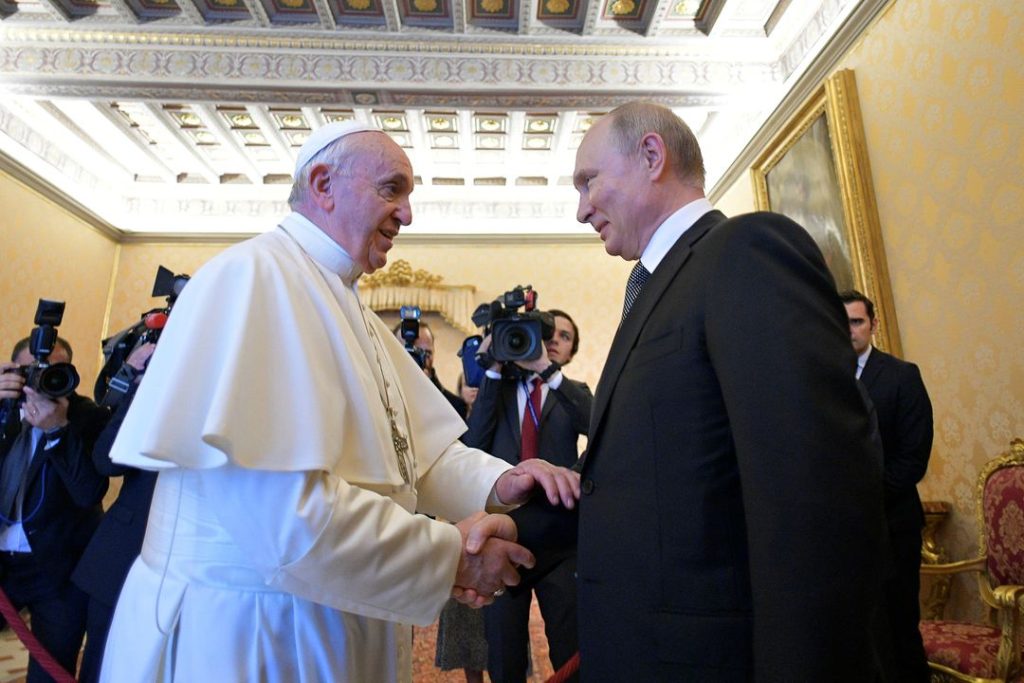 Putin's Annexation Of Land Illegal
He termed Putin's annexation of 15% of Ukrainian territory last Friday against international law that must be respected by every country. The Pope called upon the Ukrainian president to consider a "serious peace proposal" and bring an end to this war by any means.
Past Criticism of the West
In the early days of the war, Pope Francis categorically accused NATO of unleashing the war on Ukraine. It's the first time he has rejected Putin's aggressive actions of war causing "rivers of blood and tears'' in Ukraine.