A gunman opened fire on civilians including teachers and several security guards. The incident took place in the Russian city of Izhevsk, about 1000 km east of the Russian capital, Moscow. The shooting wounded 14 children and seven adults, according to the latest reports. Russia's Investigative Committee said those killed included 7 children.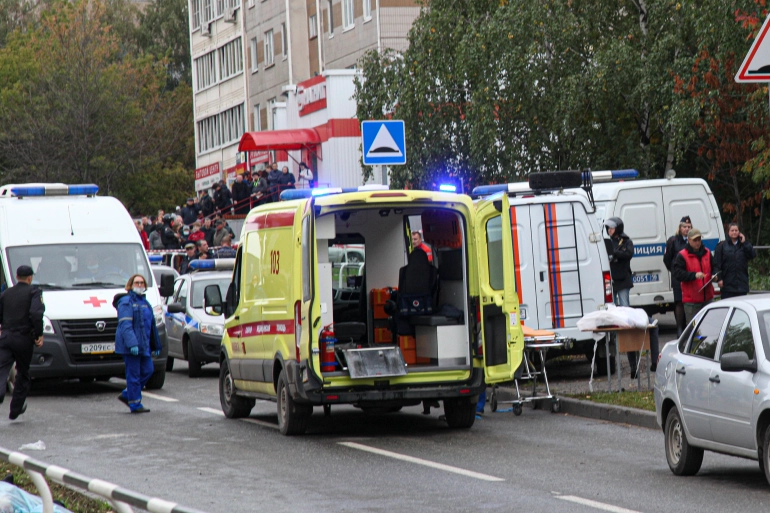 Motives Behind The Attack
A 34-year-old man, Artem Kazantsev, wearing a black t-shirt having Nazi symbols, the authorities said. The motive behind the attack could not be verified as the investigation continues. The suspect was a graduate of the same school where he carried out the terrorist attack.  "Checks are being made into his adherence to neo-fascist views and Nazi ideology," It said in a statement. The attacker had two pistols and enough ammunition. The suspect, later on, shot himself after executing the attack.
Putin Called It Inhuman
The Russian President termed the recent attack as ''Inhuman'' and prayed for the recovery of all those wounded in the attack. "The president wishes for the recovery of those injured as a result of this inhuman terrorist attack," The statement said.