Jimmy Donaldson, Also known as "MrBeast" is one of the most popular YouTuber with 104+ Million subscribers. He creates competition-style videos which usually have a huge monetary reward at the end. He also created a real-life Squid Games tournament as well.
While, most of his life is private, recently he attend a "Private MyFirstMillion Podcast Camp", with Sam Parr & Shaan Puri, who run a podcast disecting businesses. This camp included other celebrities like Hasan Minhaj as well.

In one of the MyFirstMillion podcasts, the host revealed 7 secrets about MrBeast that not a lot of people know.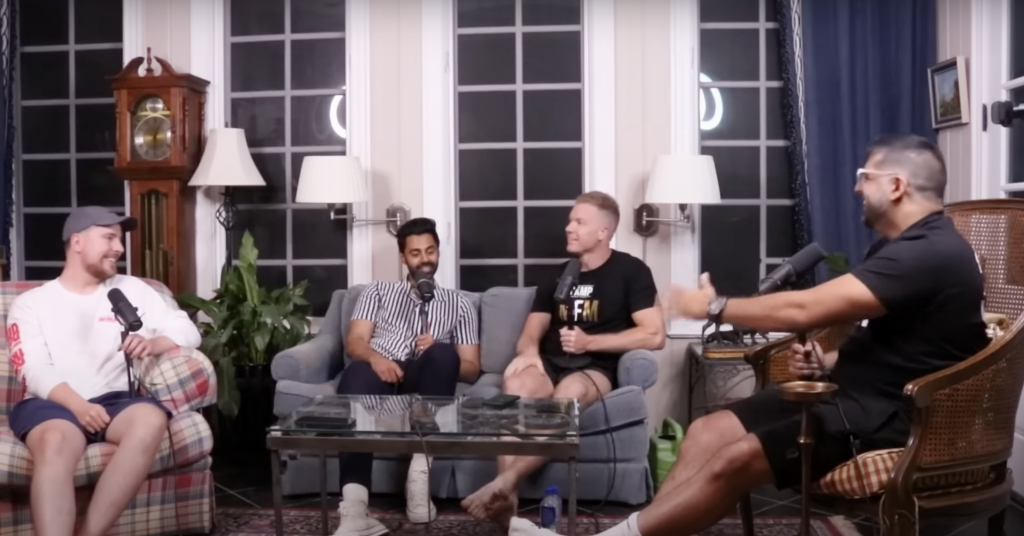 #1. MrBeast Doesn't Pay Attention To Anything Else
When Sam Parr & MrBeasts were in a car together, Parr was discussing politics, and movies, but MrBeasts seemed confused as if he had no idea what was going on. MrBeast later revealed that,
When MrBeast was 15, he made a goal to become the most popular YouTuber on the planet, and since then he is laser-focused on only everything that has to do with YouTube & doesn't pay much attention to anything else. He said that "If whatever you are talking about is not about YouTube culture, I don't know much about it."
#2. He Has Personal "Door Dashers" 24/7 Waiting For His Orders
MrBeast has 2 people on a 12-hour shift waiting outside of his office or wherever he is for anything that he needs. During the "MyFirstMillion Camp", there were 2 guys waiting for his orders waiting on their car outside the airb&b that they had rented.
MrBeast revealed that he has those people on standby because he doesn't want to waste time or wants to worry about things that he might need at any hour of day & night.
#3. MrBeast Works 7 Days A Week
MrBeast also revealed that he wakes up, and his team already has a goal for that day, he works non-stop until he burns out & then keeps repeating that until he is so exhausted that he needs to take a few days off. He works 7 days a week and doesn't really have "work hours".
MrBeast also revealed that each day he obsesses over one task and gets it done no matter what. He also doesn't pay much attention to rules, if he wants something, he will get it somehow.
#4. He Reinvests Almost Everything Back Into His Videos
MrBeast reveled that almost everything he makes goes right back into creating more content for his YouTube channels. He mentioned that each video costs about 1.5 Million dollars to create. He wants to make money, but that is not his priority, he wants to keep pumping new amazing videos out.