Summary: Khalil Awawdeh, who was held in Israeli prison without any charge or trial has ended his 172 days of hunger strike after receiving a written agreement that he would be released in October.
---
The 40-year-old Awawdeh began his hunger strike last March protesting his administrative detention – a process where a prisoner is held by Israel without trial and is subject to indefinite renewal – since his arrest in December 2021.
Palestinian prisoner Khalil Awawdeh ended his 172-day hunger strike on Wednesday, after obtaining a written agreement from Israel that it will not renew his detention in October.
---
Why Was Awawdeh Arrested In First Place?
He was arrested on December 10, 2018, by Israeli authorities. He is accused of incitement to violence and terrorism on social media. The government did not specify any charges or held any trial to keep him prisoner.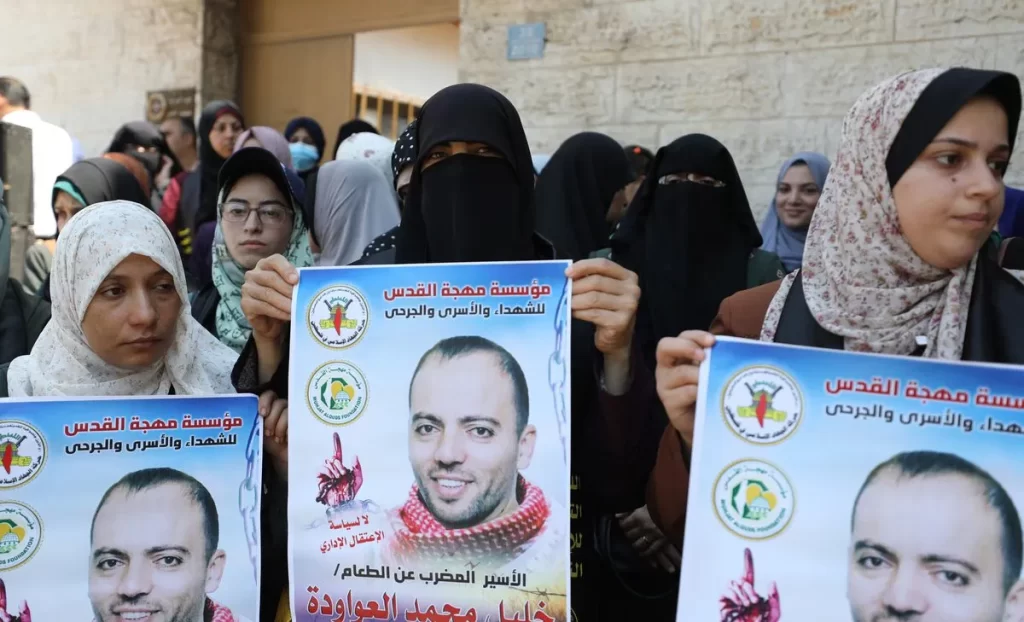 ---