Apple for years has marketed its iPhones, iPads, and Macs as the most secure and privacy-focused devices on the market. On Wednesday, July 06, 2022, it bolstered that effort with a new feature coming this fall called Lockdown Mode, designed to fight targeted hacking attempts like the Pegasus malware, which oppressive governments reportedly used on human rights workers, lawyers, politicians, and journalists.
What Does This Lockdown Mode Do?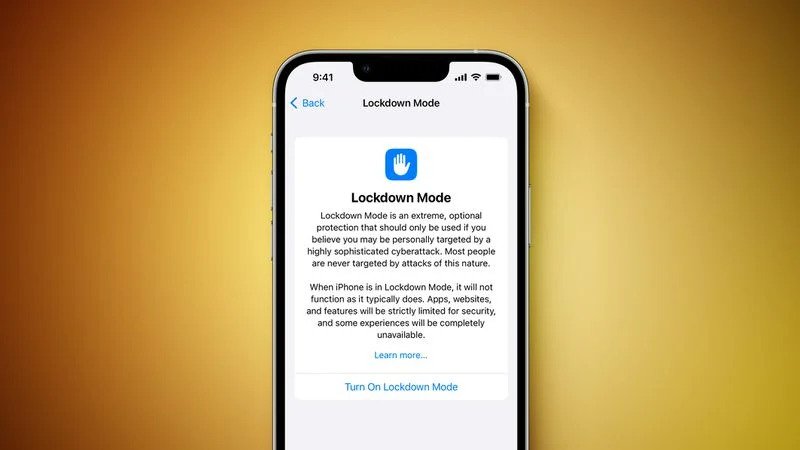 Lockdown Mode turns off several features on the iPhone in order to make it less vulnerable to spyware by significantly reducing the number of features that attackers can access and potentially hack.
Specifically, it disables many preview features in iMessage, limits JavaScript on the Safari browser, prevents new configuration profiles from being installed, and blocks wired connections — therefore preventing the device's data from being copied.
Why Did Apple Announce Such A Feature?
The announcement came after revelations that state-sponsored hackers had the ability to hack recent-model iPhones with "zero-click" attacks distributed through text messages. These attacks can be successful even if the victim doesn't click on a link. And also the iPhone maker has faced increasing calls from governments to address the issue.
For Who, The Lockdown Mode Intended For?
Lockdown Mode is intended for the small number of people who think they may be targeted by a state-sponsored hacker and need an extreme level of security. Victims targeted by military-grade spyware include journalists, human rights activists, and business executives.
What About The Security Of the Majority Of Users?
Apple says the vast majority of the 1 billion iPhone users will never be targeted. Mercenary spyware like Pegasus can cost hundreds of millions of dollars, Apple says, so the tools are valuable and are only used to target a small number of users. And also the Lockdown Mode will be available to everyone.
How To Enable The Lockdown Mode?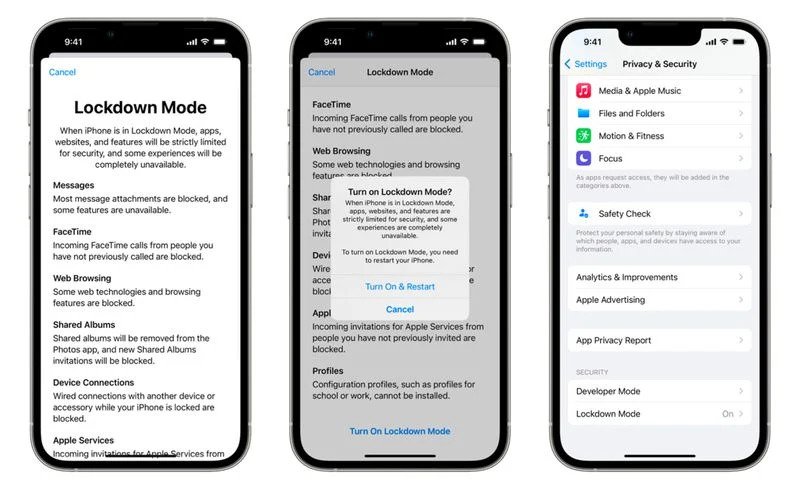 Lockdown Mode is turned off by default and can be enabled in the Privacy & Security section of the Settings or System Settings app. After being turned on, Lockdown Mode can be turned off at any time in the same section of the Settings app. Enabling or disabling Lockdown Mode requires restarting the device and entering the device's passcode.