With the iPhone 14 release now just about three months away, we already have a pretty clear idea about what Apple's next-gen iPhone is going to bring to the table. Suffice it to say, if you thought last year's iPhone 13 lineup offered incremental improvements, the iPhone 14 may be just the device you're waiting for.
Four New Devices With No iPhone Mini
Apple this year is reportedly axing the iPhone Mini model entirely, with the iPhone 13 Mini being the last of the lineup. In light of that, Apple's 2022 iPhone 14 lineup will consist of 4 devices — an iPhone 14, an iPhone 14 Max, an iPhone 14 Pro, and an iPhone 14 Pro Max.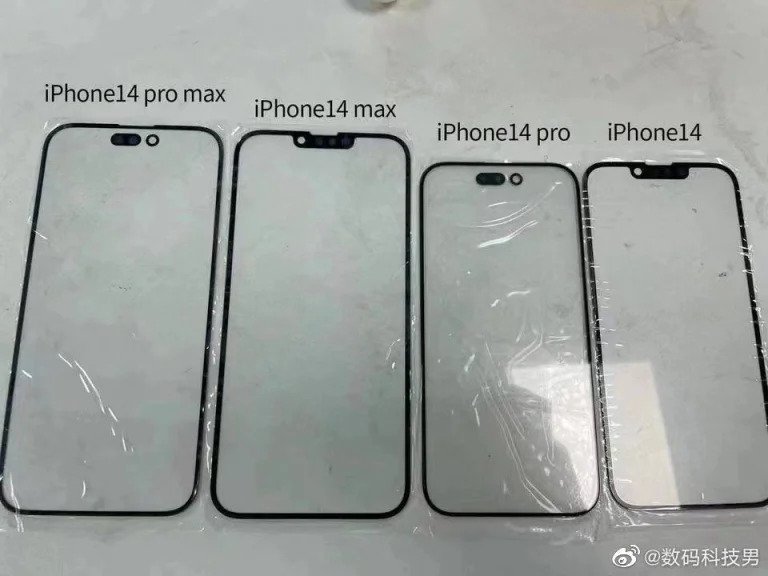 Removing The Notch
The biggest change that we currently expect with the 2022 iPhone is the removal of the notch cutout. The notch design was first introduced with the iPhone X, and it has stayed the same since then. The notch is where Apple houses its sensors for things like Face ID.
Reliable Apple analyst Ming-Chi Kuo reports that Apple will drop the notch in 2022, starting with the high-end iPhone 14 Pro. Kuo describes the design change as a "punch-hole and pill design cutout."
According to the 100% accurate @DSCCRoss, this is actually the new design of the iPhone 14 Pro's display.
Thank you Apple… I hate it… pic.twitter.com/9R6RMyjBuQ

— Ian (@ianzelbo) January 12, 2022
Camera
Apple's iPhone 14 camera may be an absolute game-changer, according to several sources. Most notably, analyst Ming-Chi Kuo believes that the iPhone 14 camera will "elevate mobile phone camera photography to a new level."
Specifically, the iPhone 14 Pro may feature a 48-megapixel wide-angle sensor on the rear. The sensor is said to be 20% bigger than the sensor on the iPhone 13 Pro. Bloomberg adds that "the new 48-megapixel sensor for the wide-angle camera (which is essentially the "main" camera on the iPhone) will be exclusive to the Pro models." Meanwhile, the entry-level iPhone 14 models will still feature a 12-megapixel sensor.
Fast Charging
When it comes to battery charging, the iPhone has long trailed behind several Android rivals. With the iPhone 14, Apple may finally be making some huge improvements in this regard. Whereas the current iPhone 13 can charge via Apple's 20W USB-C Power Adapter, there's a rumor we might see a 30W option this year.
More RAM
Apple's entry-level iPhone 14 models will reportedly boast 6GB of RAM. The Pro models, however, may ship with 8GB of RAM. As it stands now, the entry-level iPhone 13 models have 4GB of RAM.
A16 Chip But The A15 Will Also Stick Around
Interestingly, we've seen rumors suggesting that only Apple's iPhone 14 Pro models will ship with a brand new A16 processor. The regular iPhone 14 line may still ship with the A15 Bionic.
Thicker Camera Bumps
With the larger camera hardware, we can also anticipate a slightly thicker camera bump, as evidenced in the leaked schematics below: